With 59.4% of manufactured biopharmaceuticals now shipped in a frozen state, freezing drug substance for storage and transport is becoming ever more important.
Pall Freeze & Go Solutions provide a complete, end-to-end solution to the challenges of filling, freezing, transporting and thawing highly-valuable bulk drug substances, protecting their integrity and preventing biocontainer bag leakages from mechanical damage due to manual handling, and minimizing product loss due to uncontrolled freezing.
Designed to complement our extensive range of single-use Allegro™ biocontainers, the RoSS (Robust Storage and Shipping) technology ensures that valuable fluids within the bags are protected and fully immobilized by the unique shell technology. The complete immobilization afforded by the RoSS shell protects the single-use biocontainer bag throughout the RoSS technology workflow, from automated bulk filling, controlled freezing, safe transportation and controlled thawing, helping to eliminate leakage and product loss.
Plate freezing technology in RoSS shells also ensures identical freezing kinetics from early clinical stage up to commercial manufacturing.
Benefits
Process Safety
Fully immobilized biocontainers to eliminate leakages throughout the whole workflow
Minimized manual handling and lowest possible biocontainer bag/operator exposure
Plate freezing for controlled freeze and thaw step
Flexibility
Linear scalable from bench/clinical stage to large-scale/ ommercial manufacturing
Tubing management in RoSS shells allows enhanced flexibility in single-use design
Performance
Eliminates leakage and product loss
Excellent temperature transfer
Fully pre-qualified and validated
The Platform
This linear, scalable platform fills the gap between the downstream and fill/finish process stages by offering an innovative liquid management solution to fill, freeze, transport and thawing bulk drug substance in Allegro single-use biocontainers.
Discover more by booking an in-depth seminar customized to your needs including a virtual facility tour.

Join our experts and learn more how Freeze & Go Solutions protect against leakages and product loss.

Agenda
The seminar includes a virtual facility tour with a short demonstration of the equipment.
Allegro Single-Use Systems - Quality by Design
Pall Freeze & Go Solutions - Protected By RoSS Technology
Virtual Factory Tour, Kufstein, Austria
Please note: this agenda can be modified according to your individual needs.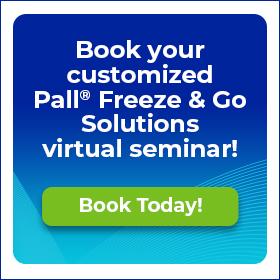 PROTECT
RoSS* Shell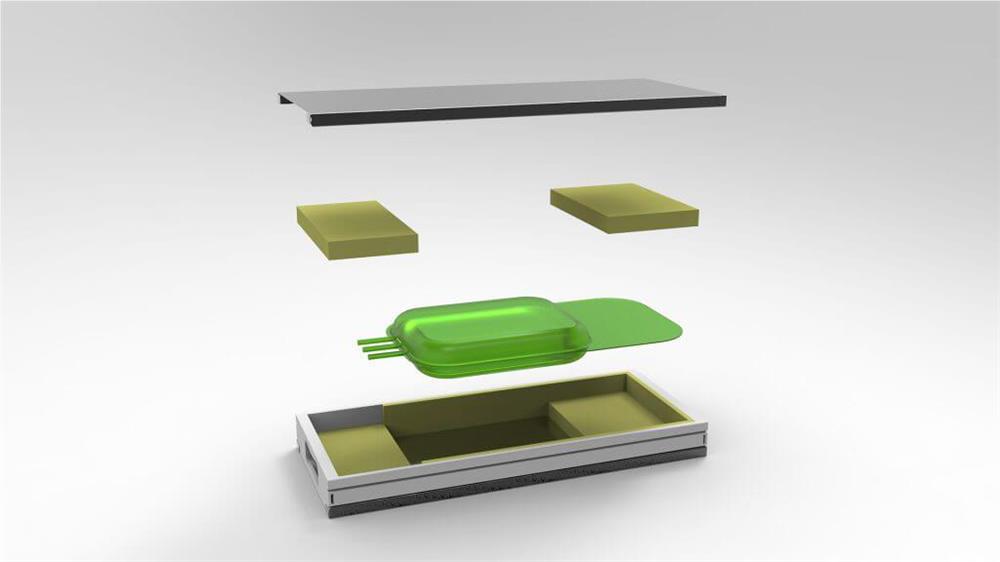 The RoSS shell is a container for the single-use biocontainers which protects the drug product and enables fast freezing and thawing. This can then be subsequently shipped and processed. It helps to eliminates product losses due to its superior protection, and maximizes storage density in cold rooms. Adaptable for use with all sizes of 2D Allegro single-use biocontainers, it provides a scalable platform from < 1 L to 300 L. Foam inlays help immobilize and protect the Allegro single-use biocontainers. The robust shell helps eliminates leakage and product loss and delivers excellent temperature transfer for fast freezing.
FILL/DRAIN
RoSS.FILL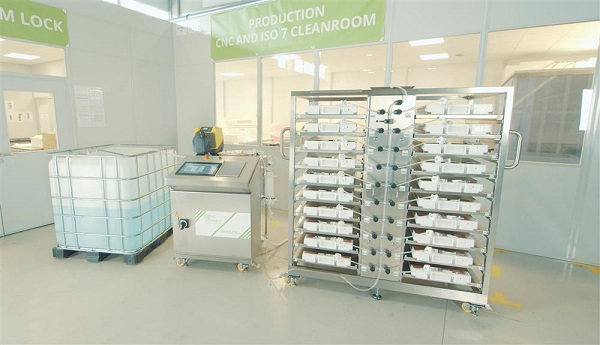 RoSS.FILL is a flexible platform for dispensing operations into Allegro single-use biocontainers and bulk filtration that are supported by RoSS systems. The fluid path is designed to be fully disposable and is able to accommodate a variety of sterile connection and disconnection options. Size, shell number and detailed specifications can be designed according to your individual needs. A modular system with separate control unit and pumping station, it provides a fully automated filling and draining system for Allegro 2D biocontainers, filling up to 200 L in <1 hour
FREEZE/THAW
RoSS.pFTU Large-Scale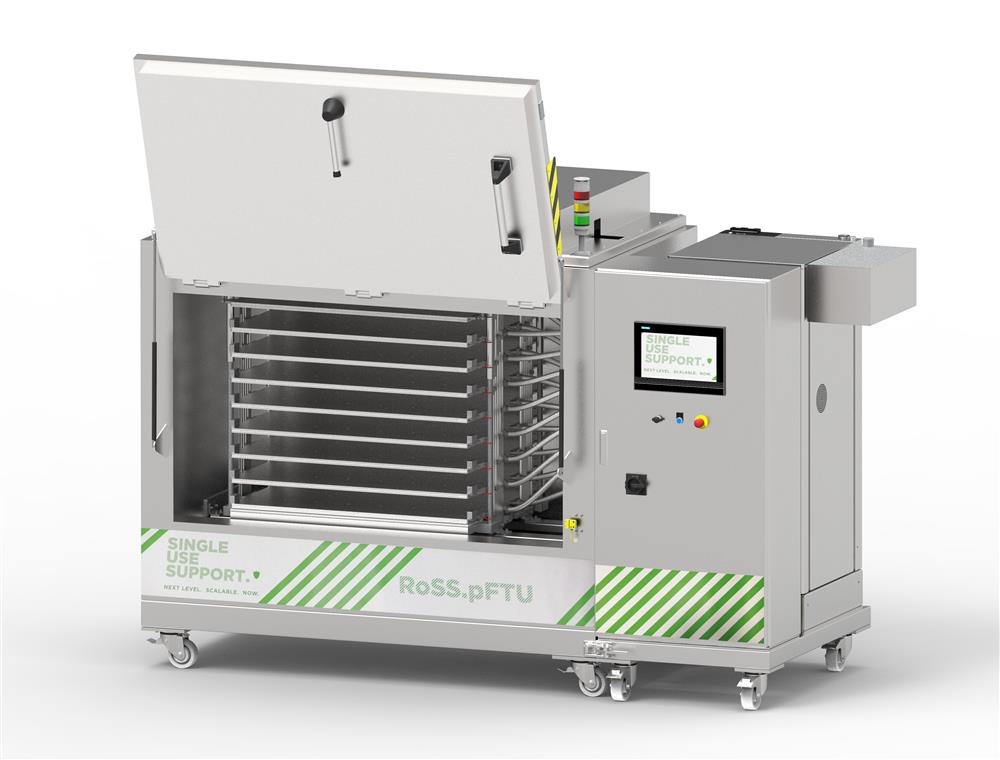 ROSS.pFTU is a plate-based freeze-thaw unit for any scale and batch size. Based on plates, the freezing and thawing time is controlled and rapid. Available for use with various sizes of Allegro single-use biocontainers, this plate-based freeze and thaw platform delivers a fast, controlled freeze and thaw step. Both lab-scale and large scale units are available to accommodate clinical stages, and up to commercial manufacturing.
Freezing that is too slow freezing results in cryoconcentration - proteins and excipients form concentration gradients near the freeze front and get excluded from the ice-liquid interface. This can lead to pH shifts and phase separation among the components resulting in protein structural damage. However, the RoSS pTFU Large-Scale enables fast freezing (four to ten times faster than conventional blast freezing) and provides excellent product stability.
RoSS.pFTU Lab-Scale
STORE, SHIP, TRACK AND TRACE
RoSS.SHIP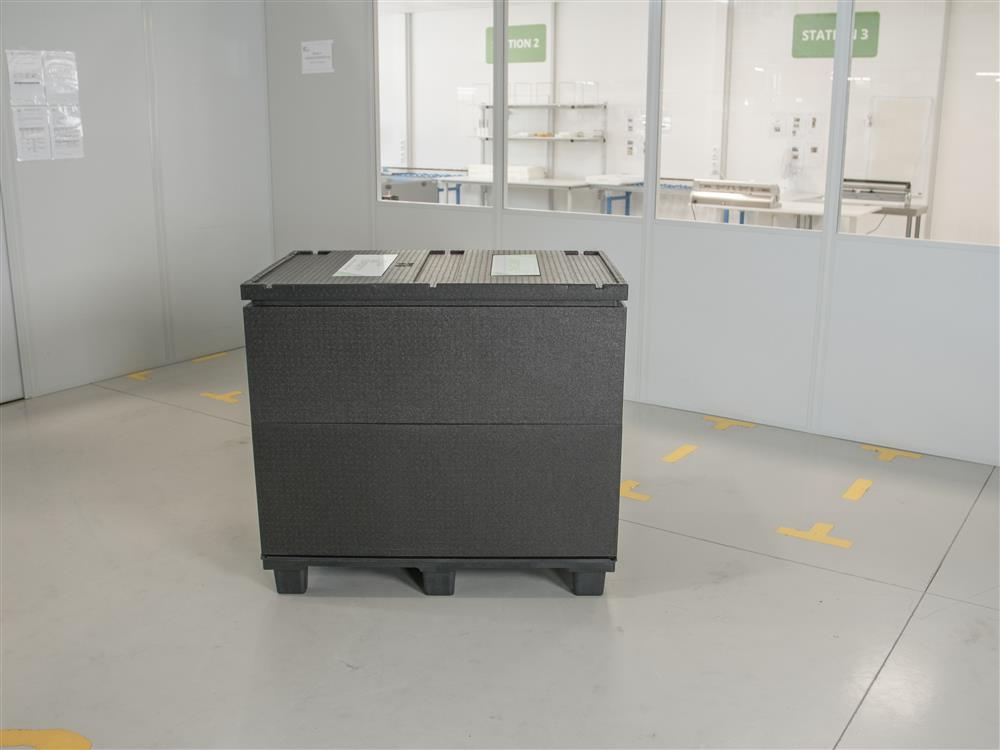 RoSS.SHIP holds up to 27 RoSS trays in a compact volume. Most frozen substances can be stored and shipped in a protected manner and according to international logistics standards. The single-use RoSS.SHIP container is designed for passive cooling with dry ice or phase change materials (PCM).
For peace of mind, the geographical location and interior temperature of the RoSS.SHIP container can be tracked and monitored 24/7 via GPS or G-Force tracking.
RoSS.SHIP secures the cold chain storage and shipping of bulk drug substance for one week. Tests have shown that the temperature inside most types of RoSS.SHIP is held below -60 °C for at least six days. Therefore, it is suitable for both short distance and long-distance transportation including air-freight and international shipping of substances.
RoSS.RACK
This stainless steel trolley developed for safe in-plant transportation and storage of Allegro 2D biocontainers protected by RoSS shells. Designed to store up to 20 RoSS shells and suited for use in cleanrooms and in cooled environments, the trolley can also be easily cleaned and re-used multiple times.
COMPARATIVE TECHNOLOGIES
Other Freeze and Thaw Technologies
Pall Freeze and Go Solutions
Accessible bag and tubing: low protection of biocontainer bag, due to required manual handling and tubing
Assured, validated protection: small and robust shell which completely immobilizes the biocontainer bag, tubing and connectors
Leakages during freezing and transportation, typical product loss rate between 1 - 5%
Using Allegro biocontainers in RoSS shells minimizes the loss rate towards 0%
Difficult scale-up: poor scalability with blast freezing
Linear scalability
Long processing time in blast freezer: blast freezing takes two to five times longer than plate freezing
Controlled and fast freezing in plate freezers in only five to eight hours
Controlled environment: freezing in bottles requires handling in a controlled environment (e.g. laminar flow)
Closed system: completely closed single-use system allows operation in uncontrolled environment
Non-validated process: lack of shipping validation
Fully validated: full shipping validation according to ISTA and ASTM standards
No temperature tracking available
Temperature tracking: optional GPS sensor to live-track product temperature
Regulatory/Quality Documentation