For Prefiltration Applications




Melt blown media are constructed of polypropylene fibers in a graded depth structure which provides high surface areas and increased dirt capacity. The proprietary manufacturing process used in the production of the melt blown media makes efficient use of the depth structure by utilizing the entire volume of the medium. This unique process allows for the creation of multiple filtration zones while increasing or decreasing the internal voids. The multiple filtration zones function similarly to asymmetric membranes capturing particulates in specific zones of the medium resulting in efficient clarification of viscous samples and lysates. To further increase filtration capacity, the high surface area, combined with graded depth filtration, result in compatibility for pleating. The concern over fiber shedding is minimized due to the bonded and/or highly entangled nature of the fibers.
Applications
Prefiltration
Particulate removal
Lysate clearing
Sealing
Mechanical
Heat
Insert molding
Typical Membrane Characteristics
Base Material
Pore Size (µm)
Basis Weight Average (g/f2)
Basis Weight Average (g/m2)
Polypropylene
5.0
3.65-4.44
39.3-47.8
Polypropylene
10.0
5.3-6.1
57.0-65.7
Polypropylene
20.0
2.95-3.55
31.8-38.2
Polypropylene
40.0
2.45-2.95
26.4-31.8
Polypropylene
70.0
2.05-2.54
22.1-27.3
Polypropylene
100.0
8.05-9.94
86.6-107.0
Typical Performance Characteristics
Base Material
Pore Size (µm)
1500cc Bubble Point Average (inches H2O)
1500cc Bubble Point Average (bar)
Polypropylene
5.0
N/A
N/A
Polypropylene
10.0
18.85-23.14
0.05-0.06
Polypropylene
20.0
11.15-13.85
0.028-0.034
Polypropylene
40.0
4.95-6.04
0.012-0.015
Polypropylene
70.0
2.55-3.44
0.006-0.009
Polypropylene
100.0
N/A
N/A
Achieve Optimal Particulate Removal with Melt Blown Media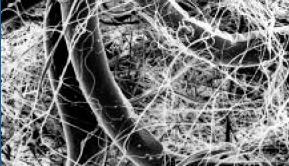 The varying fiber diameters of the melt blown media result in graded filtration zones that effectively remove particulate matter from samples. The high surface area of the membrane provides increased dirt capacity. Large particles are captured in the outermost section of the media providing highly efficient and consistent removal of smaller particles in the innermost sections.
Custom roll, sheet, and disc sizes available upon request. Please contact your local sales representative for additional information.
Part Number
Description
Pkg
S80911
Unsupported media, 5.0 µm, 8" x 10" sheet
1/pkg
S80912
10 µm graded HDC® media, 8" x 10" sheet
1/pkg
S80903
20 µm graded LA1244 media, 8" x 10" sheet
1/pkg
S80913
40 µm graded HDC media, 8" x 10" sheet
1/pkg
S80904
70 µm graded HDC media, 8" x 10" sheet
1/pkg
SP0900020L01
100 µm Absolute Ultipleat media, 8" x 10" sheet
1/pkg
The Ultipleat and HDC names are registered trademarks of Pall Corporation and are not available for use.
Diagnostics - Sample Preparation
OEM Diagnostics Components