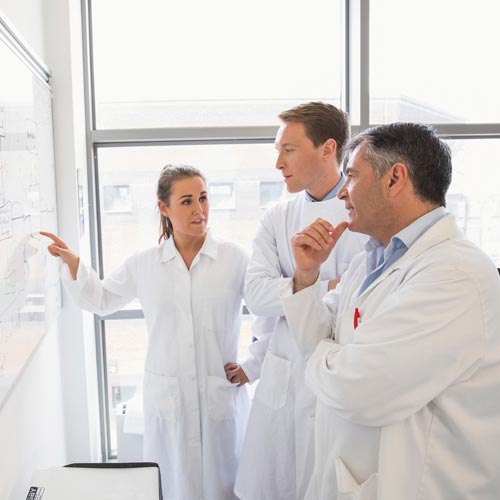 Need Help?

More Information

Description
Microcarrier Training
So much depends on the success of your process; an investment in continuing education ensures you are working with the latest methods. Pall SoloHill Microcarrier Training Courses are designed to help researchers get the most out of their SoloHill microcarrier processes.
Prior to training, a technical support scientist will work with you to select the cell line and media to best meet your needs. They will identify desired areas of focus as well as the appropriate level of instruction. Our dedication to curriculum design ensures that experienced cell culture scientists and novices alike come away from the 3 day training course with new confidence to optimize microcarrier culture conditions.
Courses are led by experienced PhD and MS level cell culture scientists who are happy to discuss your specific process challenges and potential solutions.
Applications
Our applications and training labs are stocked with common adherent cell lines/types:
Vero
MDCK
SK-RST
HEK293
CHO-K1
Bovine Testes
Mesenchymal Stem Cells
MRC5
Microcarrier choice and methods can vary significantly across cell types and media. Training is most effective when a representative cell line is selected for all hands on work. Course attendees may choose their preferred cell type from a standard list of cell offered.
For questions about the best cell line for your training, Contact Us.