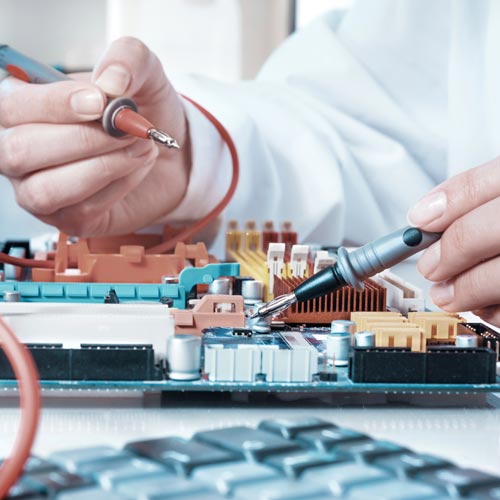 Need Help?

More Information

Description
Get the most out of your cell culture with Pall's world-class service and support
Pall service contracts are not just for repair services. They help keep your bioreactor system in top condition, and provide you priority access to our global network of Technical Support, Field Applications and Field Service Engineers. We are dedicated to helping you succeed, and to providing rapid solutions to your problems.
Our Service Contract customers enjoy:
Maximum system up-time and performance
Control over service and maintenance costs
Priority service responses
Annual Service Contract Features
Priority service
Technical support response within 48 hours during normal working hours
Expedited on-site response times
Access to a global network of Field Service Engineers and Field Applications Scientists providing local technical and applications support
Access to a global training network
Free device software updates and upgrades during contract periods
Preventive maintenance on your schedule
Multi-lingual support staff
Installed configuration and instrument service history
Factory-qualified replacement parts
What is Covered
All labor, materials and travel costs for standard repair services
One preventive maintenance (PM) service visit per year
On-site response in 5 working days or less
Service by certified Pall service engineers
What is Not Covered
Installation, relocation, installation qualification/operation qualification (IQ/OQ) services
Damage to the system caused by the user or a third party from misuse, use outside of specifications, acts of nature, or any external cause such as spillage, improper handling, relocations, etc.
Repairs for non-covered services will be quoted on a time and material basis.
Please refer to Pall Corporation's general limited warranty for exceptions from coverage under the service contract.
Applications
World-Class Service and Support Offering
Protect Your Investment with Quality Service

Our services are performed exclusively by Pall trained service engineers, using factory-tested parts, and proprietary hardware and software tools. Our service professionals maintain records of all service visits and provide invaluable support over the lifetime of your bioreactor system.

Control Your Maintenance Costs

Annual service contracts include parts, labor, travel, and one annual preventive maintenance during the contract coverage period. The lifetime and system up-time of bioreactors is extensively increased when it is properly maintained and serviced by trained and qualified Pall engineer. Don't let your warranty or current contract expire!

Ensure Fast Response to Minimize Down-Time

Instruments covered under a service contract receive priority response for all repairs and services. This priority also applies to technical support and field applications support.

Preventive Maintenance Service

We recommend annual preventive maintenance service to keep your system in optimal working order and prevent down-time. Preventive maintenance is included in annual service contracts, and can also be ordered separately.

Product Training, Cell Culture Training, Applications Support

With cell culture application support groups and training facilities across the world, we offer services on training and process development, either in-house or at your site. Please contact your sales representative for more information.
Scope of Supply
Service Contracts are available for the following bioreactor systems

PadReactor® Mini bioreactor
iCELLis® Nano bioreactor
Micro-24 microreactor
Xpansion® bioreactor system
Allegro™ XRS20 bioreactor
For the 3rd party supplied controller and software on the iCELLis nano bioreactor and PadReactor Mini bioreactor, the servicing will be performed in collaboration with 3rd party approved service personnel.
Additional Information
About Instrument Service Group
Pall Life Sciences provides cutting-edge products and services to meet the demanding needs of customers discovering, developing and producing biologics and classic pharmaceuticals. The company's membranes and membrane devices optimize detection and sample preparation in the drug research, clinical diagnostics, genomics, and proteomics markets. Pall is a leading provider of automated systems and single-use solutions to pharmaceutical and biotechnology companies - from upstream, through downstream, to formulation and filling - and maintains certified ISO9001 manufacturing facilities worldwide.

Through its Instrument Service Group (ISG) Pall offers a comprehensive range of services that provide a convenient and reliable way to assure worry-free instrument operation and minimal downtime. Pall's ISG engineers and technical specialists provide instrumentation preventative maintenance, calibration, troubleshooting, and repair services. Our technicians are factory trained and fully equipped with proprietary hardware and software to perform these specialized services. This comprehensive support is available around the world with direct representation in over 20 countries and 3 major regional service centers.
Your local Pall instrumentation service location will assure that your instruments comply with the most recent regulations and that industry best practice is incorporated throughout instrument service life.