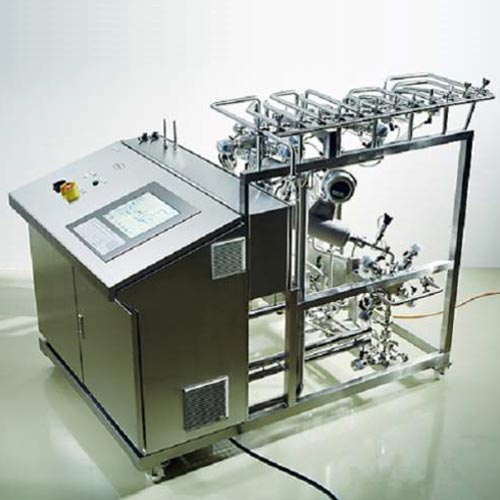 Need Help?

More Information

Description
PK Chromatography Systems for the Biopharmaceutical Industry
Pall's chromatography systems cover a full range of applications with the highest standards in design principles and operating protocols.
We provide process solutions with both standardized and fully customized products, and offer comprehensive local support wherever the location.
Each Pall System is Designed to Provide:
Conformance to critical industry standards
Reduction in time spent in process development and manufacturing applications
Optimum flexibility for changing process demands
Run-to-run reproducibility
Wide performance operating range
Efficiency of installation and ease of use
Features of Pall's Chromatography Systems
Process Performance
Precision gradient with two pumps
Broad system flow range for ion exchange, affinity, hydrophobic interaction and gel permeation applications
Consistent system layout allows true linear process scale-up
Forward/reverse and column by-pass control
Low system hold up volumes
High Quality Material and Components
Stainless steel (316L) pipework and internal surface finish to 0.4 µm (16µ-inch) + electropolish ensures system cleanability
In-line sanitary grade system
Full material certification package
GAMP Compliance
Design in accordance with GAMP guidelines, to ensure that process and regulatory requirements are met
Documentation and protocols include DQ, IQ/OQ and FAT to verify compliance to requirements
Designed for full CFR21 Part 11 compliance
Flexible and Proven, User-friendly Software
Operations by selection of pre-configured protocols
Automation using convenient and flexible recipes
Password controls to set different user levels
Override of automated functions where required
Simple but comprehensive intuitive screen display with touch screen and keyboard operation
Real-time Data Viewing, Data Storage and Analysis
High quality instrumentation and signal generation
Clear visual display of process conditions, set point and alarms
Data point acquisition and recording
Simple System Intergration
Industry standard platform running on Microsoft Windows OS
Optional interfaces to allow master control or data acquisition
Segmented system control and operator interface hardware
Safety and Ease of Operation
Orientation friendly layout with easy component access and industry standard terminations
IP/NEMA rated
Easily-tranportable systems with locking adjustable castors
Complete pre-column air detection
Hard-wired back-up features
Internal UPS included for safe shut-down and restore automation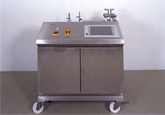 PK Chromatography System
View additional chromatography systems.