Mini Kleenpak™ Air and Gas Filters with Emflon® PFA membrane are self-contained, compact units designed for venting of small containers, and for use in low-pressure gas lines. The capsule contains a 0.2 μm-rated PTFE membrane, offering high removal efficiency for airborne bacteria and particulates. The membrane is moulded into a polypropylene shell, providing a robust assembly capable of withstanding multiple autoclave cycles.
Features and Benefits
High removal efficiency
High flow rates
Resistant to 'wetting-out' in humid environments
Water breakthrough test - constructional integrity can be tested before and after use
Long autoclave life - minimizes costs
Bi-directional filtration performance - these PTFE capsule filters can be used both as vents and in gas line
Lightweight unit - easily supported by flexible tubing, avoids problems caused by kinking
Barbed hosetail inlet and outlet - assists in securing flexible tubing to the capsule


Materials of Construction
 
Membrane
PTFE
Housing
Polypropylene
Membrane Support
Polypropylene
 
All materials have passed current USP Class VI (121°C) Tests for Biological Safety
Operating Parameters
 
Maximum Autoclave Life
10 x 1 hour cycles at 125 °C (257 °F)
Maximum Differential Operating Pressure
1.5 bar at ambient temperature
Maximum Operating Pressure
3.5 bar at ambient temperature
Water Breakthrough Test Value
Minimum pressure of 1.5 bar (21.7 psi)
 
Dimensions
 
Weight 
14 g
Connections
7 mm (0.27 in.) internal diameter
9 mm (0.35 in.) outer diameter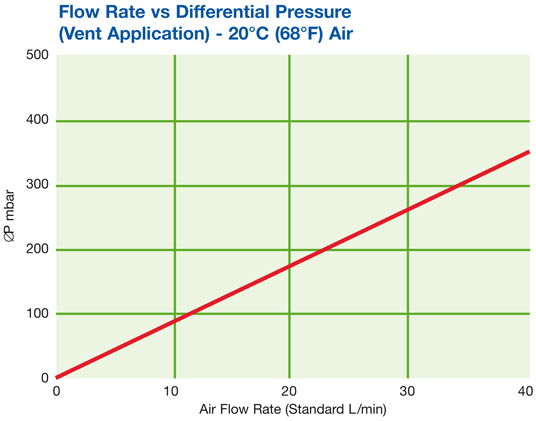 Air, Gas, and Vent Filtration
Regulatory/Quality Documentation
 
Description
Part Number
Mini Kleenpak™ Capsules with Emflon® PFA membrane
KV1PFAPV2
 
Emflon® PFA Membrane in Mini Kleenpak™ Capsules are capable of bi-directional filtration performance and can therefore be used in vent or gas line application. PTFE membrane has high removal and flow rates with a wetting-out resistance. The unit is lightweight and can be easily supported with flexible tubing to avoid kinking. Capsules can be repeatedly autoclaved to give a long service life.