The Palltronic Flowstar V integrity test instrument ensures accurate filter integrity testing with a further reduction in test time, full compliance with 21 CFR Part 11, advanced automation capabilities, and simplified network integration saving the user time while improving process efficiency.
Designed to be used in any cleanroom environment, the Palltronic Flowstar V integrity test instrument has been developed and validated in accordance to the current GAMP guidelines. It has complete technological controls and features required for operating in a 21 CFR Part 11-compliant environment and includes quality risk management features such as data integrity controls and electronic records/signatures.
The instrument has been designed to ensure that the measuring block and the internal components, where the gas flows, are manufactured from FDA-listed material.
The human-machine interface is a large, intuitive, easily adjustable screen designed to aid user experience and operation. The instrument also includes status indicating LED strips, providing feedback to operators during use.
Features
Technology
Ease of Use
Automatic control of the test system
Storage of test parameters and recipes
Light instrument with a small footprint
Intuitive user interface with 12 in. (1280 x 800) color touch screen and adjustable screen angle
LED alarm strip
Quality and Regulatory
Developed in accordance with GAMP 5
IP54 rated design
Compliance to 21 CFR Part 11
Electronic records and electronic signatures
Automated data entry through barcode reader
Test repeat control feature
Data security and audit trail
Test parameters and records can be stored electronically
Fade-resistant printouts
Network Integration and Automation
Possibility to connect to OPC-UA, Profibus, DeviceNet, ProfiNET
Lightweight Directory Access Protocol (LDAP)
USB and LAN networking connectivity
Data Management
Configurable instrument grouping and time/parameter synchronization
Electronic Records and Electronic Signature (ERES) Features
The instrument has all features and requirements required to be operated in accordance with 21 CFR Part 11 and other guidelines like the Medicines and Healthcare Products Regulatory Agency (MHRA) related to data integrity and electronic signature safety. Access management prevents uncontrolled access to critical functions on the Palltronic Flowstar V integrity test instrument.
Access management and password management allows the electronic signing of test records. The Palltronic Flowstar V integrity test instrument allows:
- Configurable access control management (four access levels – Super Administrator, Administrator, Supervisor and Operator)
- Configurable password management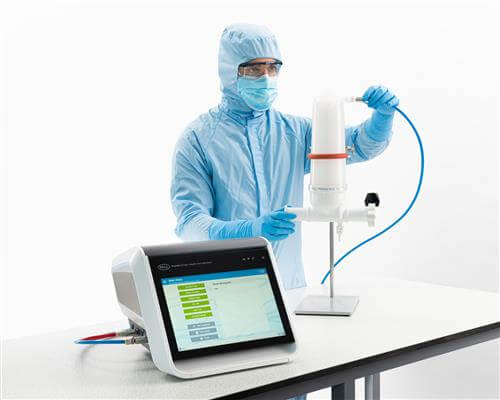 Audit Trail Features
The instrument captures all data needed for audit purposes, facilitating the review process regardless of frequency, while complying with all data integrity requirements issued by the FDA, MHRA, and Pharmaceutical Inspection Cooperation Scheme (PIC/S). This ease of review plays a major role for regulated companies that are expected to regularly review data with a direct impact on batch release and patient safety. The Palltronic Flowstar V integrity test instrument fulfils ALCOA PLUS principles which require that data be attributable, legible, contemporaneous, original, accurate, complete, consistent, enduring and available. ALCOA has served as a framework for guaranteeing data integrity and good documentation practice (GDP) by regulated industries. In addition, the Palltronic Flowstar V integrity test instrument has an event audit trail which logs activities on the instrument and a record audit trail which includes test program records, access management records, user records, date/time change records and configuration records.
The primary records of the Palltronic Flowstar V integrity test instrument, including the test results, cannot be altered after generation and storage. Only signatures and any comments with the signature can be added. With this approach the test result is a static record. Finally, with the different data backup possibilities, including manual and automatic backup options, and the expanded data storage capacity on the instrument, the Palltronic Flowstar V integrity test instrument ensures compliance with all data backup, retention and retrieval requirements.
State-of-the-Art Automation Protocols and Remote Control
The Palltronic Flowstar V test instrument guarantees industry communication standards along the path to digitalization. It can be automated through several optional interfaces, optimizing ease of use and reducing time and costs. It provides:
- An interface to a network (ethernet) to download results for backup or archiving
- Interfaces to SCADA/MES for remote control, transmission of results and data collection (OPC UA)
- Interfaces for control levels for other systems (Profibus, DeviceNet, OPC UA)
Remote Printing
Palltronic Flowstar V integrity test instrument allows the use of either an external printer connected directly to the instrument via the USB port, or a network printer to which the data can be sent. The instrument is also capable of generating the printout as a file, using common data formats, such as PDF and/or XML.
Remote Data Management
The data management system (DMS) Pro software can be used as a utility and is designed to automatically manage the data of one or multiple Palltronic Flowstar V instruments simultaneously. This includes the following features:
Synchronization of date and time
Synchronization of test programs
Usage of active directory
Automated and continuous backup of test results, test programs, users, settings and audit trail to assigned locations on the network
For full details about this product including detailed technical specifications, download the datasheet.
System and Instrumentation Services and Systems Service Contracts
Protect your equipment and optimize productivity. We have over 70 years of experience in providing maintenance, calibration and repair, ensuring seamless operation with minimal downtime and regulatory compliance throughout the lifecycle of your critical equipment. Our range of service packages keeps your equipment protected and well maintained, and includes itemized pay-as-you-go services, start-up care and training packages and a variety of post-warranty service plans that include priority response times, discounts for emergency repairs and flexible payment options. Pall service plans provide total peace of mind and worry-free support throughout the coverage period.
Our factory certified service engineers are experts in Pall equipment and are trained on the latest instrument and systems technology, product improvements, software and accessories. Our field service engineers are located worldwide to ensure fast, efficient service response and provide constant coverage.
Learn about:
System and Instrumentation Services for Palltronic® Flowstar V Filter Integrity Test Instruments
Our Worldwide Support
Regulatory/Quality Documentation
Application Notes
Best Practices For Successful Filter Integrity Testing Using The Water Intrusion Test
Successful Wetting for Filter Integrity Testing in Volume-Restricted Systems
White Papers
Data Integrity: Compliance With GMP and FDA Requirements in the View of Records Generated by the Palltronic® Flowstar Filter Integrity Test Instrument
Meet The Experts Seminar
In-depth seminar customized to your needs including a demo of the equipment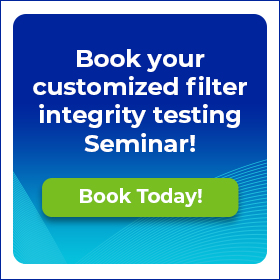 Part Number
Description
FFS05
Palltronic Flowstar V filter integrity test instrument
FFS-PRNT
Accessory printer
FFS-BARCODE
Barcode reader
FFS-DMS
DMS Pro software
FFS-AUTADAPTBUS
Palltronic Flowstar V filter integrity test instrument with automation adapter (Profibus)
FFS-AUTADAPTDNET
Palltronic Flowstar V filter integrity test instrument with automation adapter (DeviceNet)
FFS-AUTADAPTPNET
Palltronic Flowstar V filter integrity test instrument with automation adapter (ProfiNET)
FFS-FFS05-DMS
Palltronic Flowstar V filter integrity test instrument with DMS Pro software
FFS-TC
Protective transportation case
FFS-PRNTP
Thermal printer paper rolls
FFS-PCEU
Power cable - EU
FFS-PCUK
Power cable - UK
FFS-PCUS
Power cable - US
FFS-PCJP
Power cable - Japan
FFS-PCCH
Power cable - Switzerland
FFS-PCAUS
Power cable - Australia
FFS-PCZH
Power cable - China
FFS-USB
USB stick
FFS-PEN
Touchscreen pen
FFS-BHVALVE
External vent valve
 
The Palltronic® Flowstar V instrument is a state-of-the-art filter integrity test device that supports critical filtration steps and batch release, while addressing GMP manufacturing demands. Along with reliable and accurate filter testing, the Palltronic Flowstar V instrument can be operated to fulfill global regulatory requirements regarding data integrity with it access management and audit trail features. Its interface provides optimal ease-of-use and the unit can be easily integrated to local networks including Programmable Logic Controllers (PLCs) for control levels and SCADA for process management levels.