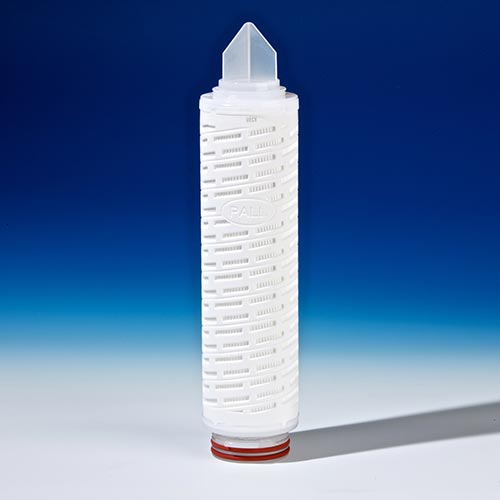 Need Help?

More Information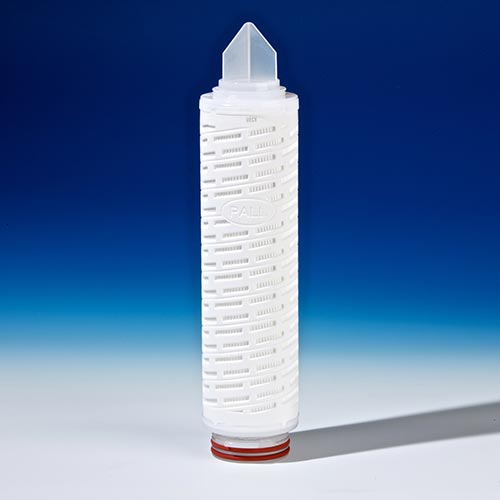 Fluorodyne® II DFL membrane filter cartridge, 0.2 µm removal rating, 10-inch length, double-o-ring (silicone) with bayonet lock and fin end
Product ID: AB1DFL7PH4
Unit of Measure
1/EA
Min Order Qty
1
Membrane Material
Polyvinylidene fluoride (PVDF)
Membrane Brand
Fluorodyne II DFL
Industry-Specific Certification
Pharmaceutical Grade
Effective Filtration Area (Metric)
5500 cm²
Sterilization Option(s)
Suitable for Autoclave or SIP
See All Attributes
Description
These validated 0.2 micron-rated sterilizing grade filters retain Brevundimonas diminuta (ATCC 19146) at 107 CFU/cm² effective filter area (EFA) and ensure very low extractables and adsorption. They are recommended for sterilizing filtration of pharmaceutical fluids including solutions with active ingredients, biologicals, biotech proteins, ophthalmics and other dilute preservative solutions.
Pall's standard AB-style filters are replaceable cartridges used with stainless steel housing assemblies, suitable for medium-to-large-scale manufacturing operations (100 L to > 1000 L), featuring 226 O-rings as standard. These cartridges are also available encapsulated in the Kleenpak™ Nova capsule format.


Features
Low extractables  
High protein transmission
Rapid preservative recoveries 
Easy integrity testing 
Compatible with organic solvents, acids and chemicals¹
Resin and surfactant-free 
Melt-sealed, non shedding
¹ Except ketones and amides

Quality Standards
100% integrity tested
Manufactured for use in conformance with cGMP 
ISO 9000 Certified Quality System
Meets USP Biological Reactivity Test in vivo for Class VI-121 °C plastics
Every filter tested during manufacture
Test correlated to microbial retention
Certificate of Test provided includes


Fabrication integrity 
Bacterial retention 
Materials of Construction
Effluent quality for cleanliness, TOC and water conductivity, pH and pyrogens