Small-scale mixing
Features and Benefits
Reduce capital investment
Simple and quick single-use system installation
Ensure materials integrity across multi-product manufacturing facilities
Easy to set-up, control and operate
Bench-Top (1 L – 20 L, based on minimum mixing volume)
Floor-Based (10 L – 200 L, based on minimum mixing volume)
Flexible hardware for multiple container sizes
Overview
The Wand Mixer system is one of the simplest and most affordable single-use mixing systems available today. Wand Mixer fits equally well into product development and cGMP environments, where portability, high mixing efficiency, reliability, ease of use and a small footprint are invaluable assets.
This single-use mixing system is specifically designed to give you scalable (from 5 - 200 L), fast, efficient, cost effective, homogeneous mixing of liquids in liquids and solids in liquids. The Wand Mixer system can be used for a broad range of biopharmaceutical applications providing the perfect balance of economy and ability for all of your small-scale disposable mixing needs.
Principle of Operation
The rotational wand mixing technology provides non-invasive mixing inside sterile mixing systems. It is based on rotating of the curved rod pre-introduced in the sleeve of the mixing biocontainer. The rod is separated from the processed sterile fluid by a sleeve which is sealed on one end. Rotation of the rod induces rotational motion of the sleeve due to flexural shape changes. Flexural rotational motion of the sleeve results in efficient mixing inside the biocontainer.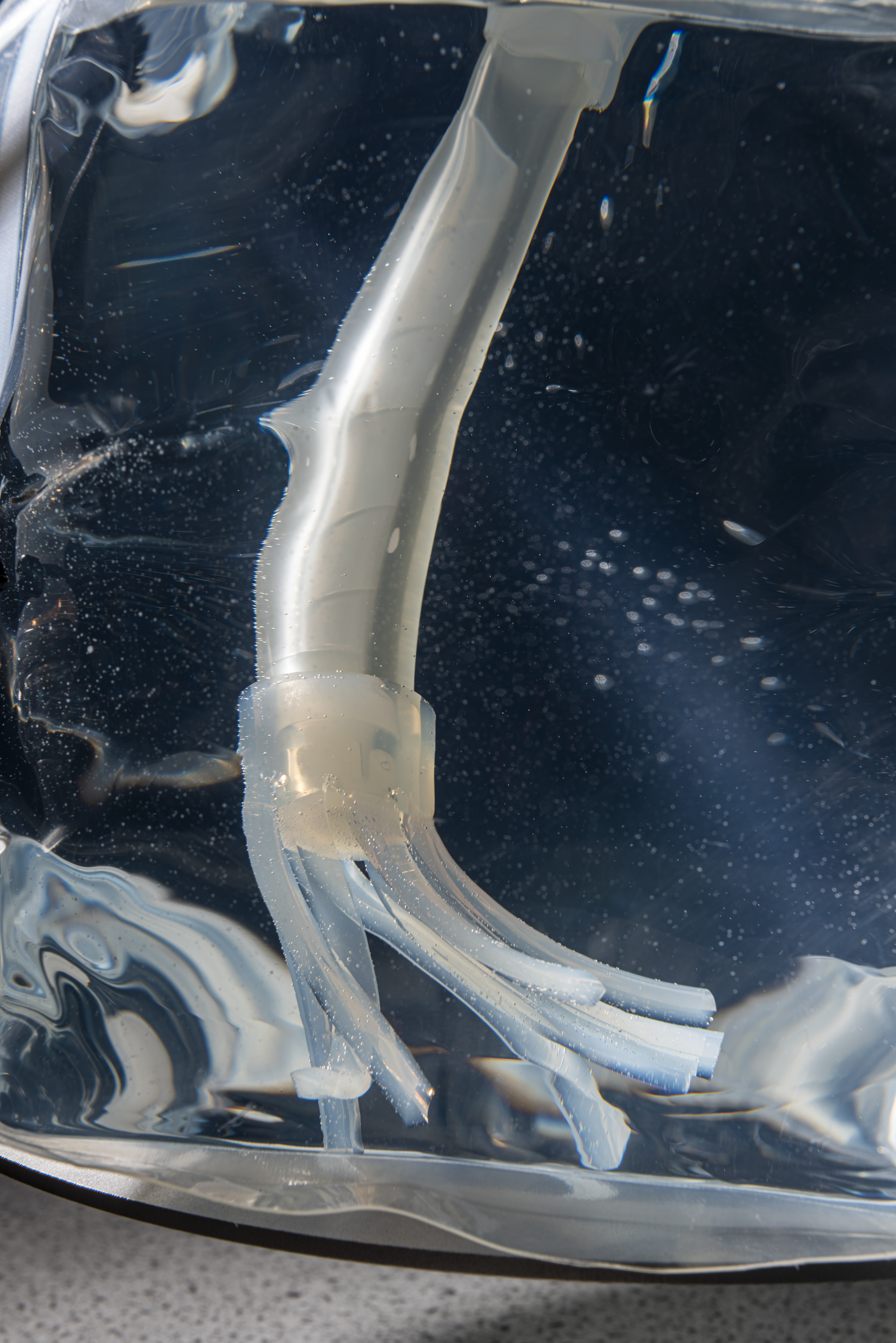 Instrument Services and Service Contracts
Learn about our Instrument Services for Wand Mixers.

Learn about our Systems Service Contracts for Wand Mixers.

Our factory certified service engineers are experts in Pall equipment and are trained on the latest instrument and systems technology, product improvements, software and accessories.

Our field service engineers are located worldwide to ensure fast, efficient service response and provide constant coverage.

Learn more about our Worldwide Support
Technical Specifications
 
Parameter
Single-Use Impeller
Material
C-Flex♦, grade R70-374
Certification
USP Class VI, animal-derived component free (ADCF)
Maximum operational speed
250 rpm
 
♦ C-flex is a trademark of Saint-Gobain Performance Plastics Corporation.
HardwareStainless steel (SS) frame
 
Parameter
Wand Mixer Drive Unit
Power
Single phase 100V or 230V
AC, 50/60 Hz
Input Wattage
< 150 Watts
Drive unit footprint
Bench-top: 79 cm x 41 cm (31 in. x 16 in.)
Floor-based: 95 cm x 91 cm (37 in. x 36 in.)
Drive unit height
Bench-top: 92 cm (36 in.)
Floor-based: 171 cm (67 in.)
Drive unit weight
Bench-top: 29 kg (63 lbs)
Floor-based: 40 kg (88 lbs)
Hardware
Stainless steel (SS) frame

Control Box Rating

NEMA 4X, IP 65

Remote output/control possible
Yes
 
Materials of Construction for Product Contact Components
 
Film
Biocontainer bag body in Allegro film (ultra-low-density polyethylene (ULDPE) contact layer)
Ports
Port plate on top of the biocontainer bag in high density polyethylene (HDPE)
Mixing wand
Sleeve for wand in C-Flex tubing with sweeper (subassembly)
Inlet tubing assembly
Silicone tubing with MPX/MPC connector in polycarbonate
Outlet tubing assembly
Sillicone tubing
5 L, 10 L, and 20 L, port plate in front of the biocontainer bag
50 L, Pall drain bottom HDPE
100 L and 200 L, easy drain bottom HDPE
MPX connector in polycarbonate
Powder port
Powder port fitment in HDPE
Powder port gasket in silicone
Powder port cup cap in HDPE
All mixing biocontainers are gamma irradiated and validated according to ISO 11137 to a sterility assurance level (SAL) of 10-6.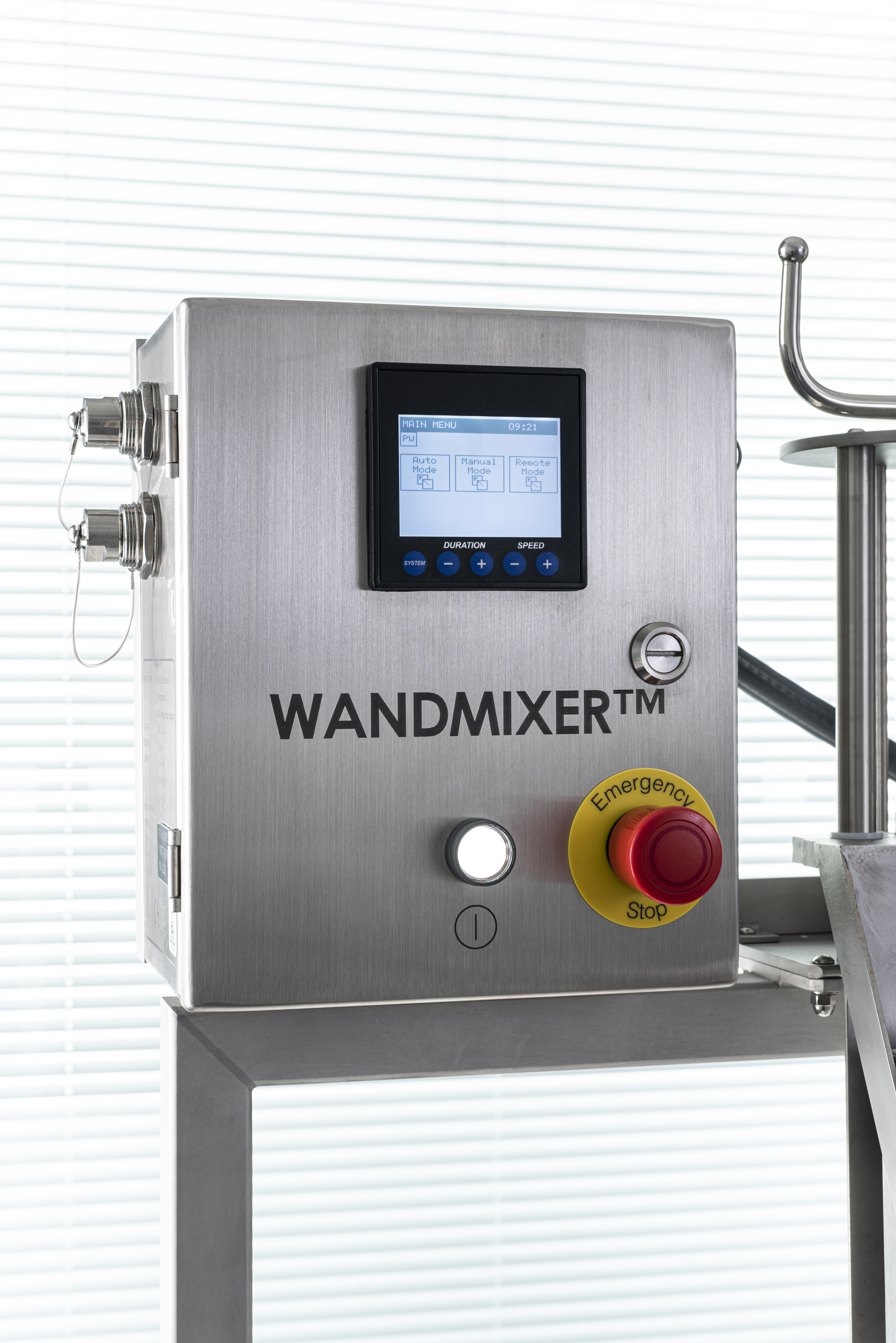 Flexible and scalable single-use mixing system
Regulatory/Quality Documentation
The Wand Mixer by Pall is the ideal component for biopharmaceutical applications like suspension or re-suspension, final formulation and media, buffer preparation. It features a simple and affordable installation into single-use systems. Wand Mixer is ideal for liquid in liquid and solid in liquid mixing. It provides the perfect balance of economy and ability for all small-scale disposable mixing needs.