The Magnetic Mixer system is a well-established, single-use mixing system ideal for solid-to-liquid applications that require efficient mixing.
It is a mobile, extremely flexible, modular mixing system that provides reproducible single-use mixing from 6 L to 3000 L in a wide range of biopharmaceutical applications.
In its basic configuration, the Magnetic Mixer system has a very attractive costing and strong performance, making it ideal for buffer and media preparation. This system is designed for use with Pall's single-use mixing systems which are manufactured in ISO 7 (in operation) cleanrooms.
It consists of an interchangeable magnetic drive unit and proprietary, magnetic-impeller single-use mixing system fitted into either plastic tanks located on a trolley, or stainless steel tanks. The drive motor is enclosed on a portable cart that can be easily disconnected from the system and reconnected to another single-use mixing system. This allows mixing in multiple single-use mixing systems of various sizes, with a single drive unit.
Additionally, the plastic and stainless steel tanks are interchangeable with the LevMixer® System, allowing extreme process flexibility and CAPEX savings. Coupling the drive unit with single-use mixing systems and their containers is simple and quick to complete.
The Magnetic Mixer system utilizes single-use mixing biocontainers made from Allegro® bioprocess film. The product-contacting layer of film is produced under cleanroom conditions. It is then laminated to create a gas barrier film of exceptional cleanliness, strength and clarity that is animal-derived- component-free (ADCF) and complies fully with USP Class VI requirements.
The system is simple and efficient. If any data transfer or control is desired, it can be paired with the Pall control box or Pall's Allegro MVP system allowing 21 CFR Part 11 compliance and fully automated and documented process steps. Recent new additions on standard manifolds, accessories like the automation/control box and inflation box have enhanced the flexibility and modularity of the Pall mixer portfolio.
Features
Accommodates scaling from 6 L to 3000 L
Interchangeable with Pall's LevMixer® system technology (same containers)
Strong track record and reliability since 2006
Drive unit flexibility (fits all container sizes)
Ergonomic, easy to operate and control
Simple and quick single-use installation
Data transfer and control options via Allegro™ MVP single-use system or a Pall control box
Consumables
Example standard cubical design (also applicable to standard round) for standard mixing applications with two inlets, powder port, bottom drain and sample valve. Representative drawing only – for more detailed drawings please contact us.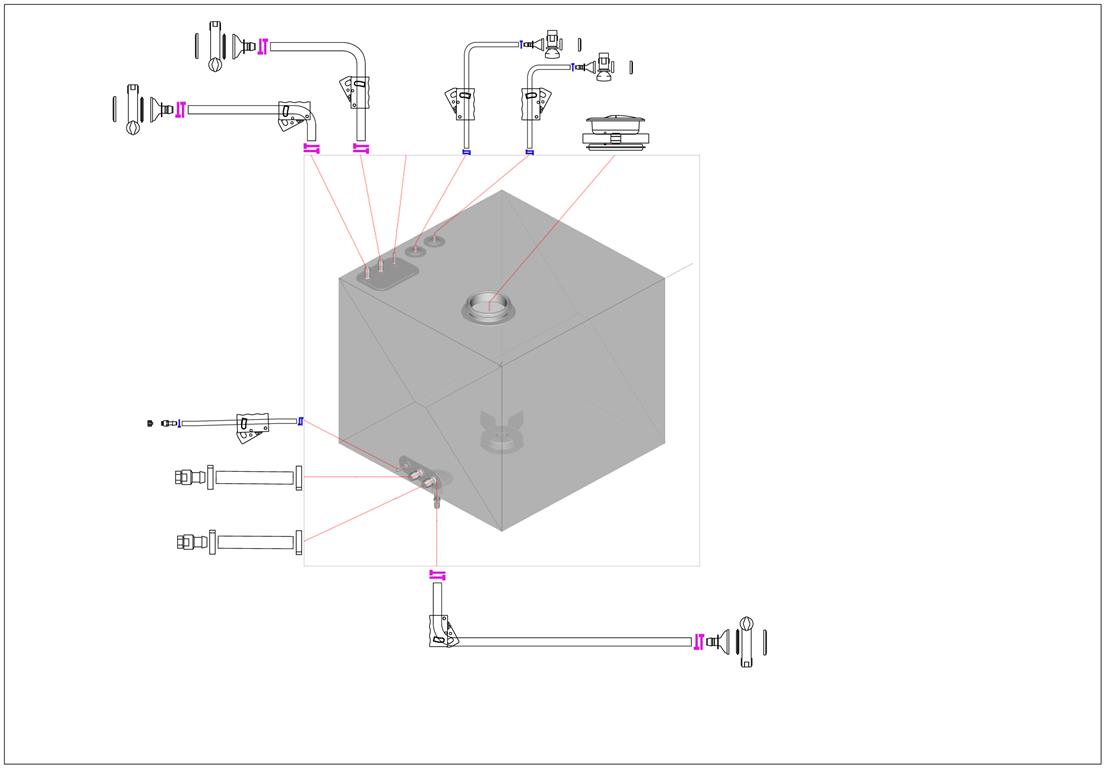 Example standard general use design, for open processing with vendor agnostic/universal sanitary flange connections. General use designs have two main inlets, two side inlets, powder port, sampling port, two sensing ports and a bottom drain. The design is made to be as universal as possible and it is ideally suited for sensing, pH adjustment and media prep applications among others.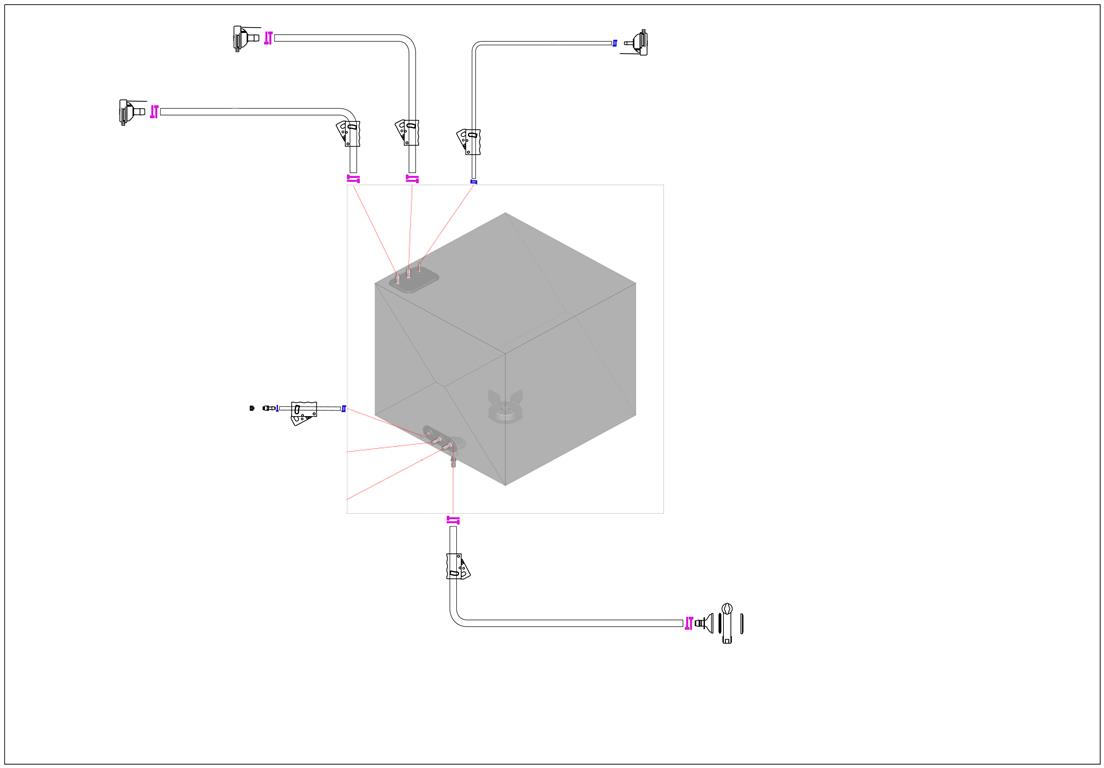 Example standard filtered product sanitary outlet design. The filtered product line is designed for closed processing (e.g. no powder port). It has Kleenpak Presto sterile connectors on all ports except on the outlet. Here, the design has a sanitary flange outlet for direct connection to sterile filters.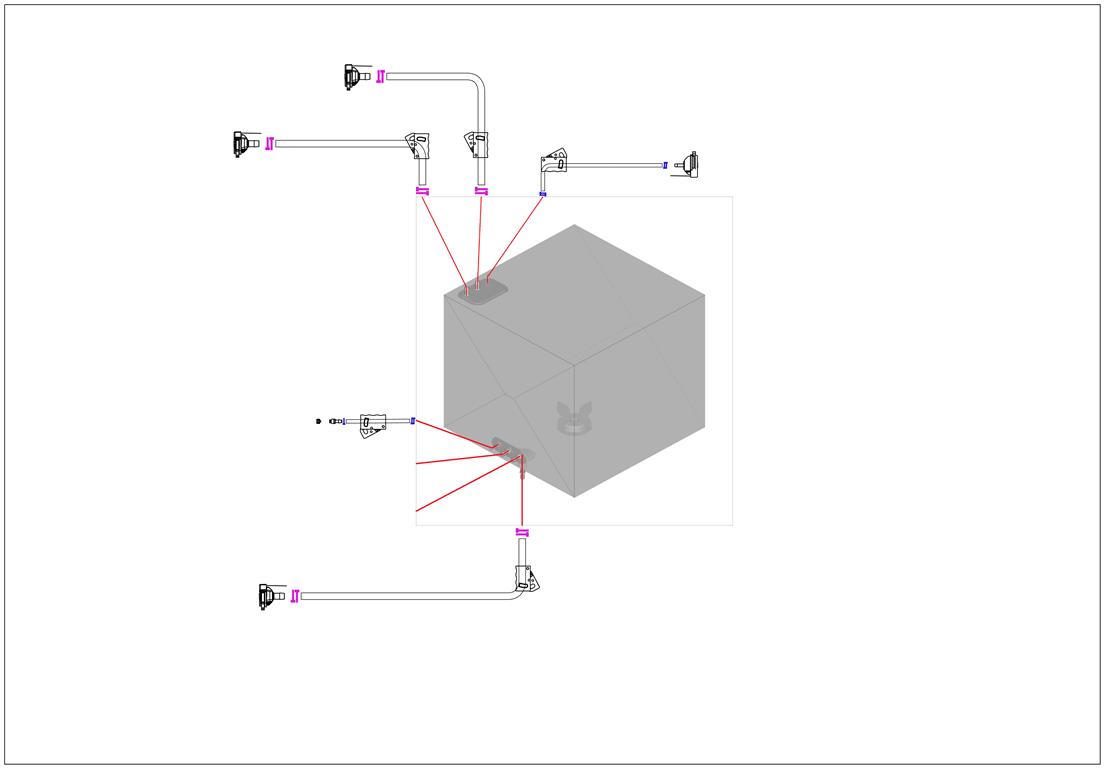 Example standard filtered product design. The filtered product line is designed for closed processing (e.g. no powder port). The biocontainers have two main inlets, a smaller side inlet, and a bottom outlet, all with Kleenpak® Presto sterile connectors for closed processing. It also contains a sampling port.
Instrument Services and Service Contracts
Learn about our Instrument Services for Magnetic Mixer Systems.

Learn about our Systems Service Contracts for Magnetic Mixer Systems.

Our factory certified service engineers are experts in Pall equipment and are trained on the latest instrument and systems technology, product improvements, software and accessories.

Our field service engineers are located worldwide to ensure fast, efficient service response and provide constant coverage.

Learn more about our Worldwide Support.
Automation
For data transfer and/or control via an external control system (decentralized control system – DCS – or supervisory control and data acquisition – SCADA – system), we offer the Pall control box along with the Magnetic Mixer drive unit for automated applications (Part number: MMG403). The Pall control box allows data transfer and external control via DCS or SCADA system. It is available in two variants, the basic and the advanced version.
Magnetic Mixer drive unit MMG403 with advanced control box CBG401A and 400 L stainless steel tank
Standalone Automation
If you do not have an DCS or SCADA system but you still need data transfer for regulatory requirements (e.g. 21 CFR Part 11 compliance), we can help. The Allegro™ MVP Single-Use System offers amongst many other features full local control and automation for mixing systems without the need for any external control system.
The Magnetic Mixer system can be paired with the Allegro MVP system for full automation without the need for a local SCADA or DCS system
One-Stop Shop
Whenever there are mixing applications, there are often powder handling, temperature (need for a temperature control unit), inflation, liquid handling or sterile filtration requirements, we are able to deliver a complete mixing experience.
Powder bag lift
Pall® PD2 Powder Handling Bags
Temperature control unit
Pall inflation box for the optional inflation of mixing biocontainers. This allows mixing down to the above-mentioned agitation volume.
Regulatory/Quality Documentation
Magnetic Mixer is the ideal component for buffer, media preparation, high viscosity mixing and heavy power load applications within the biopharmaceutical industry. It accommodates a large range of scaling from 6 L to 3000 L and a robust mixing for challenging powder applications. The mixer consists of an interchangeable magnetic drive unit that can be fitted for either plastic or steel tanks.