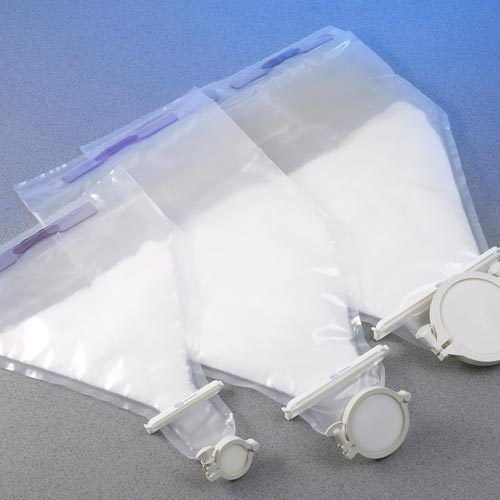 Need Help?

More Information

Description
Safe and easy powder containment and transfer
Containment of pharmaceutical ingredients and materials, whether for the protection of operators, the environment or the product itself, is a continuing priority for the pharmaceutical industry.
Conventional reusable containment and delivery systems can be time-consuming and costly to clean and validate. On the other hand, cheap plastic sacks can be unsatisfactory from a cleanliness, dust generation and materials recovery perspective.
Pall PD2 powder handling bags from Pall have been developed to combine the virtues of effective containment and high product recovery with the cost savings and efficiency of single-use technologies. The PD2 film has been developed to allow the bags to be supplied in irradiated or non-irradiated formats, depending on the application requirements.
 
Feature
Benefit
100% leak tested
Robust and safe technology for powder handling applications
Tapered funnel-shaped bag and polyethylene based multi-layer film with a permanent antistatic additive in the contact layer
High product recovery during operation, typically >99.95%
Flexible, transparent material, ergonomic handle
Easy-of-use and process visibility
Made in ISO Class 7 cleanroom
Suitable for use in all typical biopharmaceutical applications
Standard sanitary connections in 2 in., 4 in. or 6 in. sizes
Broad connection compatibility and robust powder containment and process integrity
5 L to 50 L capacities as standard
Suitable for a wide range of powder handling applications and volumes
125 mL samples available
Off-the-shelf availability for stability studies
Lifting technology available to support powder bags around mixing applications
Can form part of a total processing solution for powder handling around mixing applications
Available in both irradiated and non-irradiated formats
Can be used in applications where powder requires irradiation after filling into the powder bags