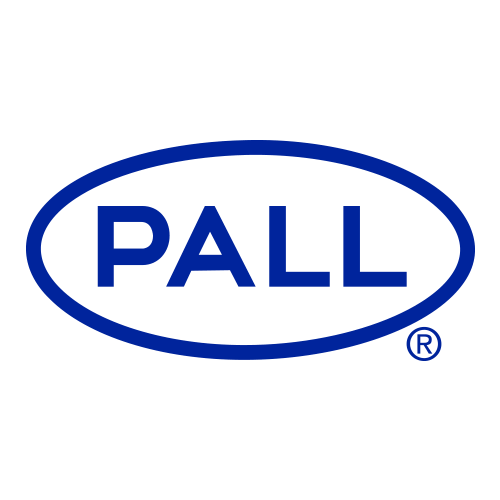 Unit of Measure
1/EA
Min Order Qty
1
Single-pass tangential flow filtration has revolutionized how TFF is implemented in biotech, vaccine, blood plasma and other applications. The Cadence modular kit provides additional functionality to the standard SPTFF product offering for the biopharmaceutical industry by enabling the product/technology portfolio to be used with any type of membrane and cassette format that Pall currently offers. It provides the flexibility that is needed to perform with today's challenging applications.
Fully modular design: assemble any staging configuration - up to nine stages in series
Use of any existing Pall membrane type and molecular weight cutoff
Use of any existing Pall cassette type and screen channel format
A single kit can be used to create multiple assembly types
The Cadence modular kit is a process development tool that comes with manifold plates and all the necessary gasket types to allow the user to assemble any SPTFF configuration up to nine stages in series. Simply purchase the Pall Centramate™ cassettes of your choice and assemble them in a Cadence SPTFF holder or a standard Centramate holder. Utilizing conventional Pall TFF cassette building blocks with either Delta regenerated cellulose or Omega™ polyethersulfone membrane ensures accurate scalability, proven selectivity, and low protein binding attributes.
These products utilize proprietary technology, as well as technology licensed from SPF Innovations, and may be covered by one or more patents.
Applications and Operational Benefits
Until now, the Cadence SPTFF product has been available with 10 kD and 30 kD Delta regenerated cellulose membrane in a medium screen channel format. Many applications can benefit from the advantages of SPTFF technology, but require different membrane types and cassette formats. Different types of staging configurations may also be required to achieve the target concentrations for some of today's challenging applications. The Cadence modular kit provides the flexibility that is needed in process development while capitalizing on the benefits of SPTFF technology.
Enhance downstream processing to increase capacity and reduce costs – The Cadence SPTFF technology can eliminate or reduce the size of intermediate storage tanks and associated cleaning of tanks when used for in-process volume reduction before or after existing steps.
Enable in-process volume reduction – Depending on the initial concentration and product characteristics, a volume concentration factor (VCF) of 2 to 20x (or higher) can be achieved.
Optimize processing of highly shear-sensitive products – SPTFF processing results in only one pass through the pump and module, reducing shear exposure. For products that are sensitive to pumping, the pump can be completely eliminated by using pressurized vessels to flow the process fluid through the module. Further benefits are achieved by eliminating mixing or foaming issues associated with recirculation back to the feed tank with conventional TFF systems.
Enable continuous processing – Cadence SPTFF products allow for concentration in a single pass through the device, eliminating the recirculation loop and the need to accumulate a batch. This makes it an enabling technology for continuous bioprocessing.
TFF Cassettes and Modules
Tangential Flow Filtration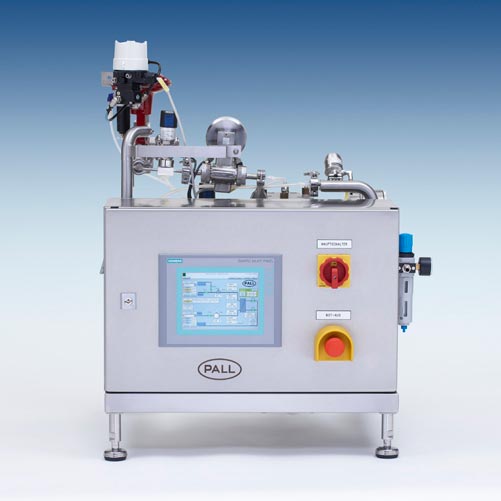 Cadence™ Single-Pass Tangential Flow Filtration Modules and Systems
View Details »;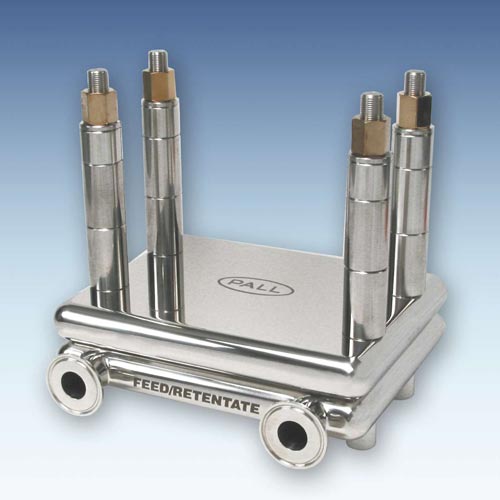 Tangential Flow Filtration Membrane Cassette Holders
View Details »;
Regulatory/Quality Documentation