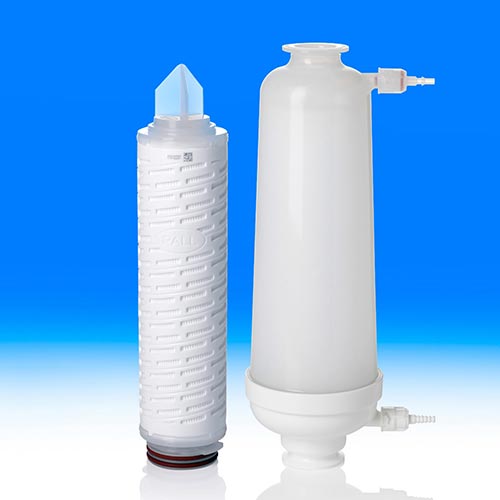 Need Help?

More Information

Description
Process-Scale Virus Filtration
Pall Pegasus Prime virus membrane provides robust virus retention to protect critical manufacturing bioprocesses, assure drug quality and safeguard health. These gamma irradiated cartridges and capsules combine high flow and robust capacity, to simplify your process and deliver sustainable economy at all scales.
The flow, filter capacity and virus retention established during small scale filterability and virus validation studies scale to a range of products to support your process and offer the highest degree of manufacturing control, flexibility and security.
Features and Benefits
Robust high LRV, independent of Robust high LRV, independent of Stable performance and
assured process fluid or process parameters
Stable performance and assured patient safety in a broad process design space

Maximize process flexibility to minimize the risk of process deviations

Robust capacity and high flow.
Small filtration footprints and short process times

Economic processes and easy integration into automated processes

Gamma-irradiated, sterile and fully disposable
Ready to use.

No need for additional sterilisation or sanitisation procedures

Full scale-up range
Predictable performance at all scales

Simple process development

Full pre-filter scale-up range with consistent pre-filter to virus filter area
ratios
Control scale-up risks

Faster, simplified scale-up

Water wet integrity testing
Easy to use

As simple to use as sterile filtration