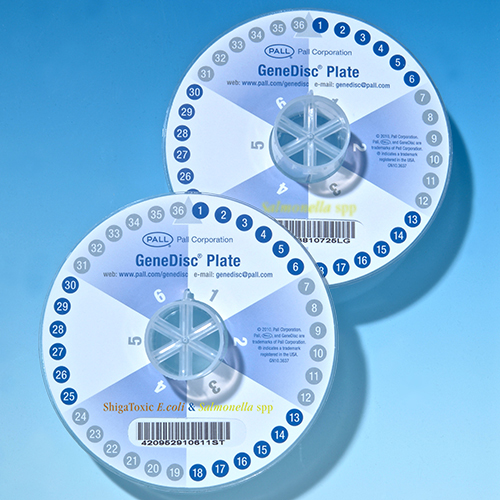 Need Help?

More Information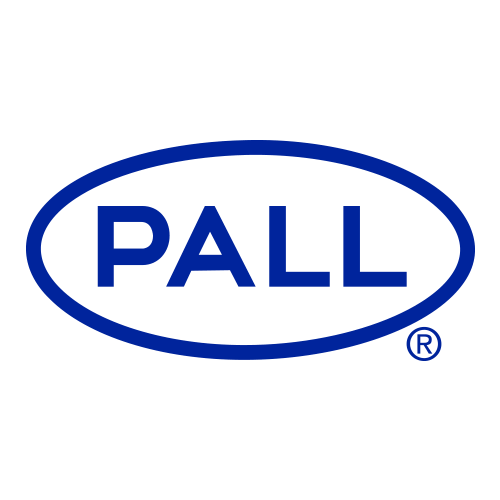 Unit of Measure
1/PAC
Min Order Qty
1
Number of Samples per GeneDisc Plate
6
Number of Samples per Kit
36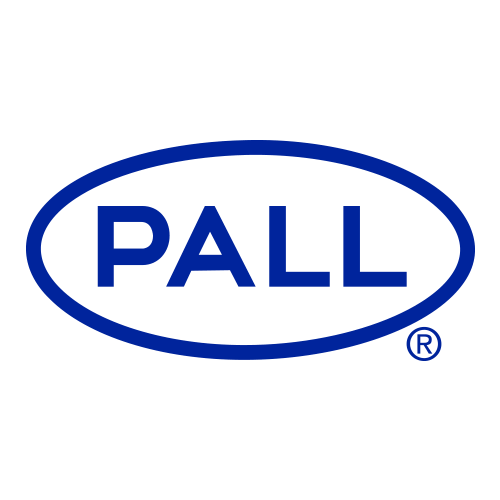 Unit of Measure
1/PAC
Min Order Qty
1
Number of Samples per GeneDisc Plate
12
Number of Samples per Kit
72
Description
FoodNet Annual Reports show that Salmonella spp. is the first cause for foodborne diseases and one of the major causes for FDA & FSIS recalls. Therefore, most countries have implemented strict criteria for this pathogen monitoring.
In response to industry concerns, Pall GeneDisc Technologies provides an ideal solution for food processors in need of a reliable control of Salmonella spp. risk.
GeneDisc System Benefits
Rapid — Accelerate the batch release of your short shelf life products and raw materials. While other methods such as immunoassays or culture methods require up to 3 days, the Pall GeneDisc method allows a detection of Salmonella in as fast as 10 hours.
Easy to use — GeneDisc solutions are designed for routine use. Implementing PCR (Polymerase Chain Reaction) has never been this easy.
High throughput capability — Process up to 96 samples DNA extractions simultaneously in less than one hour.
Modular — System modularity fits your throughput needs: up to 96 samples can be analyzed in a one hour PCR run.
A Solution Designed For Food Industries
In line with MLG 4 and ISO 6579 – NF VALIDATION and AOAC certified method.
Test multiple pathogens simultaneously – Analysis with pathogenic E. coli O157 or STEC is available and does not require any additional hands-on time nor enrichment.
Salmonella spp. Identification
 
Bacteria
Gram –, motile enterobacteria
Food Vehicle
Large variety of food especially dairy and egg products, poultry and beef cattle
Disease
Zoonosis (Salmonellosis)
Incidence of Cases (per 100,000 population)
17.55 (FoodNet, 2010)
Notification Rate (per 100,000 population)
21.5 (EFSA, ECDC, 2010)
Related Outbreaks
341 (strong evidence) (EFSA, ECDC, 2010) 121 (CDC, 2010)
Related Recalls
137 (FDA & FSIS, 2012)
Related Alerts / Information
398 (RASFF, 2011)
 
How the System Works