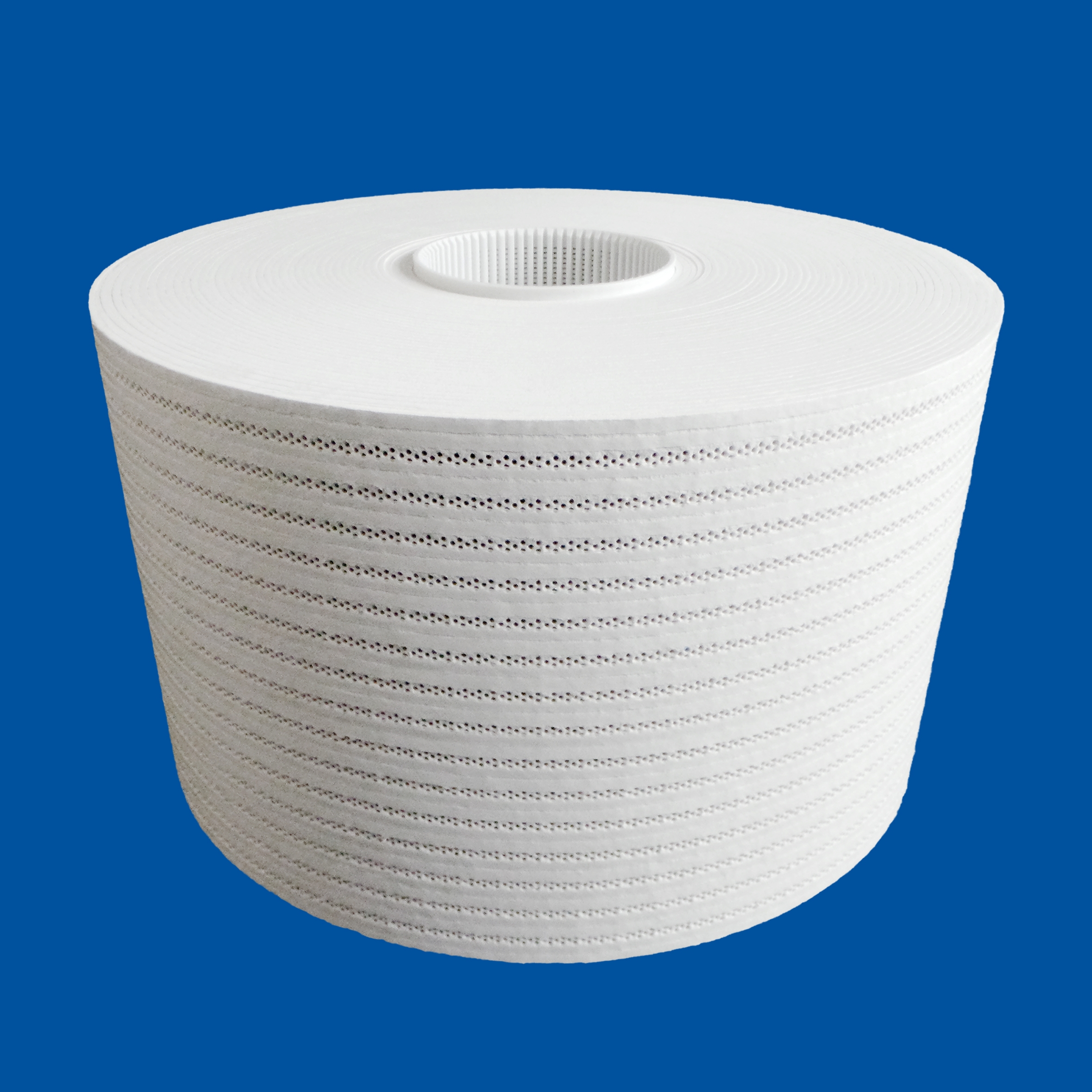 Need Help?

More Information

Description
For High Throughput Depth Filtration in
Closed Systems
SUPRApak SW series depth filter modules set a new standard for enclosed sheet filtration, providing exceptional throughput and removal performance.
Description
Developed from traditional depth filtration technology, SUPRApak modules efficiently combine the filtration mechanisms of surface filtration, depth filtration and adsorption. Highly unique to their design is an entirely new flow configuration, based on the "edge flow" principle.
Seitz® filter sheet material is wrapped around a central, permeable core. Feed and filtrate channels provide a fluid flow path resulting in maximum utilization of the sheet material, to provide highly efficient contaminant removal and a cost-effective closed system alternative to flat sheet filtration.
 
Features
Benefits
Flow configuration based on "edge flow" principle

Up to 6 times higher throughput compared to classical sheet filtration, resulting in longer process uptimes¹
Increased adsorption capability and excellent filtrate quality

Closed filtration system

Increased process safety and product quality; no drip losses; minimal operator exposure to process fluids

Drainable, low hold-up volume assembly
Higher product yield; lower cleaning costs
Available in multiple grades and sizes
Suitable for a variety of applications
High filtration capacity in compact design
Small footprint
Simple, quick installation and servicing
Reduced labor and maintenance costs
 
¹Depending on application and product selection.
Quality
Filter sheets produced in a controlled environment
Manufactured according to ISO 9001:2008 certified Quality Management System
Food Contact Compliance
Food contact compliant filters are available. Please consult the Declarations of Compliance for applicable part numbers at the links below.
Please refer to the Pall website for a Declaration of Compliance to specific National Legislation and/or Regional Regulatory requirements for food contact use.
Main Components²
 
Sheet Material
SW 5200, SW 5300, SW 5500, SW 5600, SW 5700,
SW 5800, SW 5900, SW 7000, SW 7100, SW 7300
Cellulose, diatomaceous earth (DE, Kieselguhr) perlites
SW 7700
Cellulose
Center Core
Polypropylene (20% talc-filled)
Straps
Polyester
 
²For more information on materials of construction, please see the Declaration of Compliance at