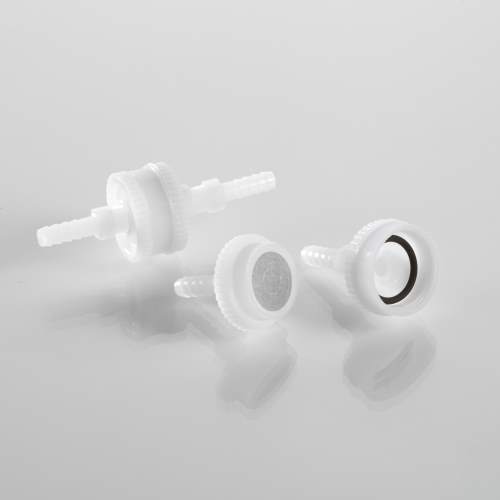 Need Help?

More Information

25 mm Easy Pressure Syringe Filter Holder, Delrin Plastic
Spare Parts and Accessories, 25 mm Open-face Filter Holder, Delrin Plastic
Description
Large Filtration Area for Easy Operation and Fast Liquid Flow
Economical for small-volume (10 to 100 mL) filtration.
Accepts 25 mm filter discs.
Luer inlet and outlet fittings provide easy connections.
Delrin (acetal resin) construction provides broad chemical compatibility and material strength.
Segment
Analytical QC
Environmental QC
Sterile Filtration and Clarification
Venting and Gas Filtration