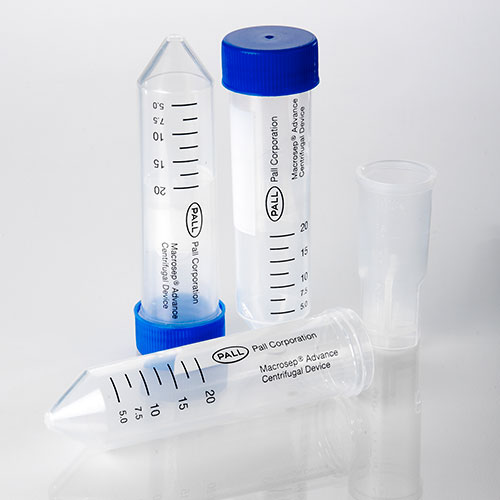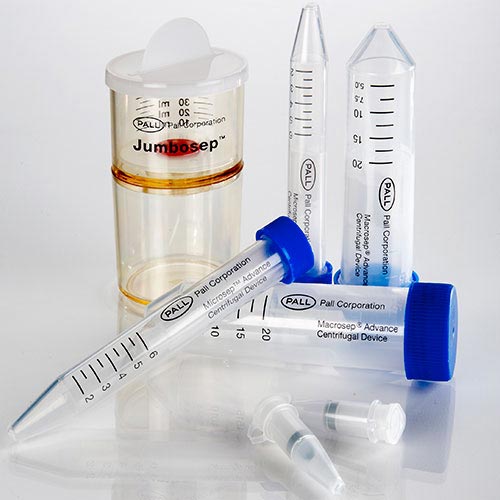 Need Help?

More Information

Macrosep Advance Centrifugal Devices With Supor Membrane
Macrosep Advance Centrifugal Devices with Omega Membrane
Description
Quickly Concentrates Up To
20 mL of Biological Sample
Rapidly concentrates 20 mL sample volumes to 0.5 mL
Provides high recoveries, typically > 90%
Low protein-binding Omega™ membrane and polypropylene housing minimize losses due to non-specific binding
Versatile Omega membrane is available in a variety of MWCOs
Built-in deadstop prevents spinning to dryness
Color-coded for easy identification
"Pall Laboratory products are designed for laboratory applications only. This product is not approved for use in medical, clinical, surgical or other patient applications. If you require further assistance in product selection for your chosen application, please contact Labcustomersupport@pall.com or call 1-800-521-1520."
Segment
DNA & RNA Purification
Protein Sample Prep & Detection
Shop Laboratory Products