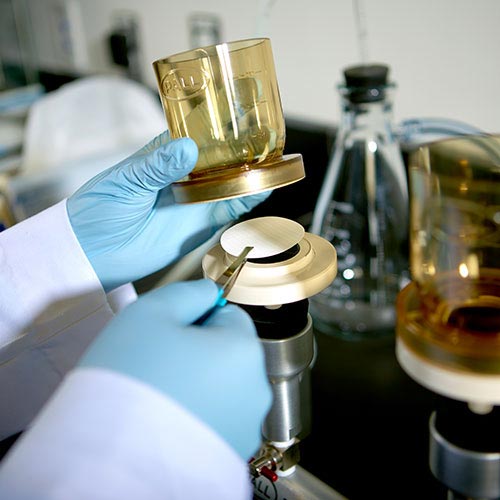 Need Help?

More Information

47 mm Magnetic Filter Funnels
Spare Parts and Accessories
Description
Unique Magnetic Seal Allows Easy,
One-Handed Vacuum Filtration of Liquids
No-leak magnetic seal allows one-hand operation.  
Polyphenylsulfone construction is compatible with anti-foaming agents and many other solvents.
Convenient.  150 mL size allows for easy fit into small autoclaves and 500 mL size is ideal for filtration of large samples.
Sturdy and safe. Polyphenylsulfone construction provides durability and added safety at a cost less than most glass funnels.
Forceps access point allows easy filter retrieval.
Graduated at 50 mL increments for accurate sample measurement.
"Pall Laboratory products are designed for laboratory applications only. This product is not approved for use in medical, clinical, surgical or other patient applications. If you require further assistance in product selection for your chosen application, please email us a question or call 1-800-521-1520."