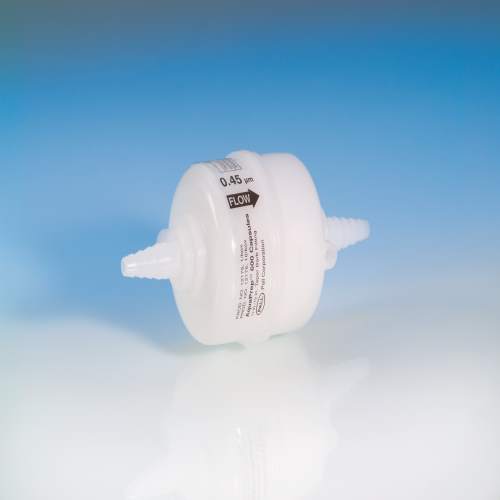 Need Help?

More Information

Description
Optimized for Minimal Background in Dissolved
Metals Analysis of Water samples
Easiest and most efficient way to meet filtration requirements of the U.S. EPA for 0.45 µm filtration.
Self-contained, disposable units eliminate the time and hazards associated with cleaning filter holders.
AquaPrep 600 capsule has over four times higher EFA than 142 mm disc filters, reducing the need for multiple filter changes during the sampling process and ensuring rapid sample filtration.
AquaPrep 600 capsules have Metals Ananlysis Certification on 48 metals printed on each package.
"Pall Laboratory products are designed for laboratory applications only. This product is not approved for use in medical, clinical, surgical or other patient applications. If you require further assistance in product selection for your chosen application, please email us a question or call 1-800-521-1520."