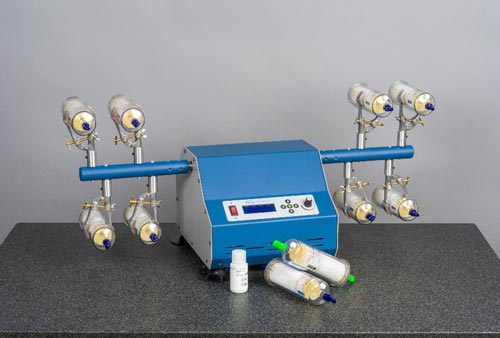 Need Help?

More Information

Envirochek® and Envirochek HV Sampling Capsules
Spare Parts and Accessories
Description
For the Concentration and Recovery of
Cryptosporidium Oocysts and Giardia Cysts
from Source or Finished Water
Envirochek HV capsule is approved for new EPA method 1623.1 for monitoring Cryptosporidium and Giardia.
Simple to use. No assembly or cleaning of filter holders or elution equipment.
Saves time by allowing the processing of multiple samples at the same time.
Disposable design eliminates crosscontamination and false positives.
Typically greater than 70% recovery of target organisms.
Eliminates false negatives with 1 μm pore size membrane for retention of Cryptosporidium and Giardia. Envirochek HV capsules are 100% integrity tested.
Safer to use. Self-contained capsules mean that the potentially contaminated filter element does not need to be handled or cut apart.
Capsules are serialized for traceability.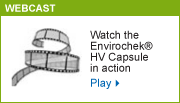 "Pall Laboratory products are designed for laboratory applications only. This product is not approved for use in medical, clinical, surgical or other patient applications. If you require further assistance in product selection for your chosen application, please email us a question or call 1-800-521-1520."