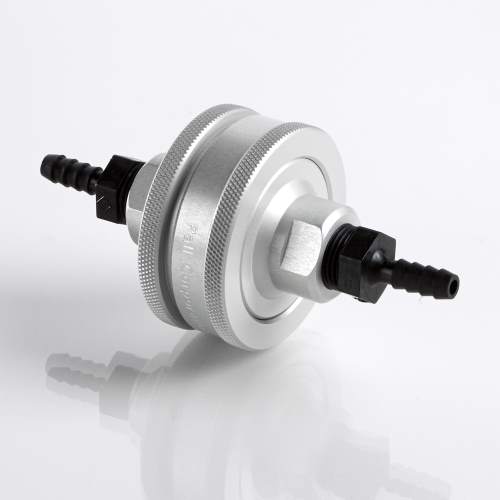 Need Help?

More Information

47 mm In-line Filter Holder, Aluminium
Spare Parts and Accessories, 47 mm In-Line Filter Holder
Description
Lightweight, Anodized Aluminum Filter Holder
Convenient design allows opening and closing without disrupting membrane.
"Pall Laboratory products are designed for laboratory applications only. This product is not approved for use in medical, clinical, surgical or other patient applications. If you require further assistance in product selection for your chosen application, please email us a question or call 1-800-521-1520."