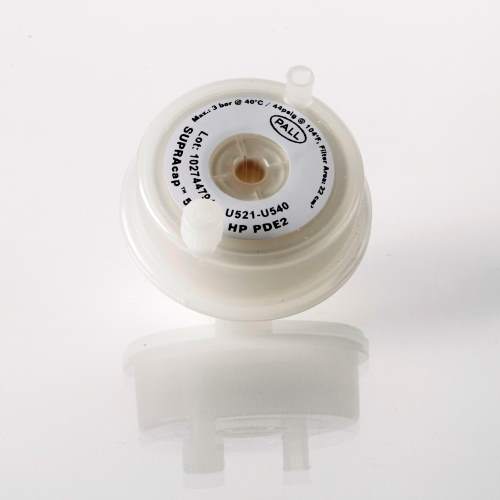 Need Help?

More Information

Description
Scalable Capsule with Seitz® High
Performance Depth Filter Media
Low hold-up volume allows for increased product recovery and requires low post-use rinse volumes. For filtration of 1 - 3 L.
Offers greater flexibility and assurance of application success from development to production scale. Scalable to Pall's entire line of traditional SUPRAdisc™ modules, as well as Stax™ capsules.
Seitz BIO 20 media is ideal for ion sensitive products, such as parenteral solutions, therapeutic proteins, dialysis solutions, and protein-based diagnostics.
Seitz P900 media applications include course filtration in the biotechnological industries.
Seitz HP-Series media performs exceptionally well in low viability, high solids-containing applications, and with wider distribution of particle sizes in biotech applications.

"Pall Laboratory products are designed for laboratory applications only. This product is not approved for use in medical, clinical, surgical or other patient applications. If you require further assistance in product selection for your chosen application, please email us a question or call 1-800-521-1520."