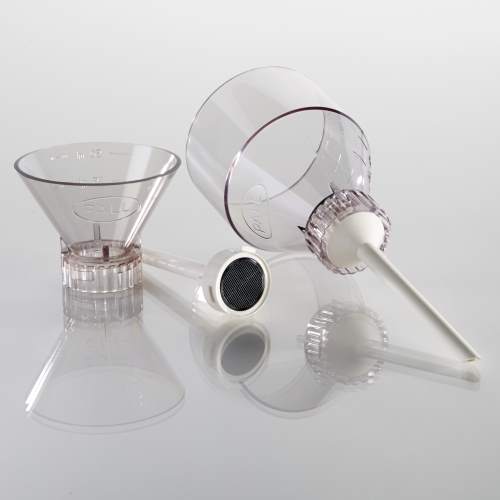 Need Help?

More Information

25 mm Filter Funnels, Polysulfone
Spare Parts and Accessories
Spare Parts and Accessories, 25 mm In-Line Filter Holder
Description
Economical, Autoclavable Funnels
for Vacuum Filtration
Transparent funnels with graduations permit easy visual measurement.
Less expensive than stainless steel and more durable than glass.
Tapered stem fits standard size #2 stoppers.
Available in 50 and 200 mL capacities.
Changing filters is easy. Twist-lock coupling minimizes filter tearing.
"Pall Laboratory products are designed for laboratory applications only. This product is not approved for use in medical, clinical, surgical or other patient applications. If you require further assistance in product selection for your chosen application, please email us a question or call 1-800-521-1520."