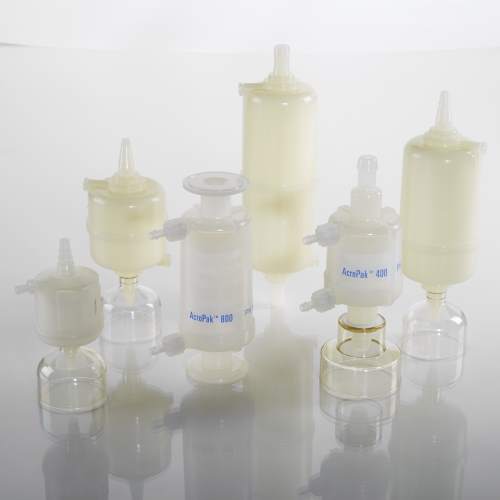 Need Help?

More Information

AcroPak 1000 Capsules with Supor Membrane
AcroPak 1500 Capsules with Supor Membrane
AcroPak 500 Capsules with Supor Membrane
Description
Fast, Final Filtration and High Throughputs
for Liquid Volumes Up To 150 L
Provides higher throughputs and faster flow rates than similarly-sized competitive devices
Ideal for solutions requiring low protein binding
Saves money by increasing throughput with available built-in prefilter
100% integrity testing assures sterile filtrate
0.1 μm Supor membrane version ensures sterile, mycoplasma-free cell culture media
Fusion-welded components eliminate the potential for release of extractables from sealing adhesives
Sterilization by gamma irradiation eliminates potential contamination by EtO residuals

"Pall Laboratory products are designed for laboratory applications only. This product is not approved for use in medical, clinical, surgical or other patient applications. If you require further assistance in product selection for your chosen application, please email us a question or call 1-800-521-1520."
Video: Using an AcroPak Filter With a Peristaltic Pump