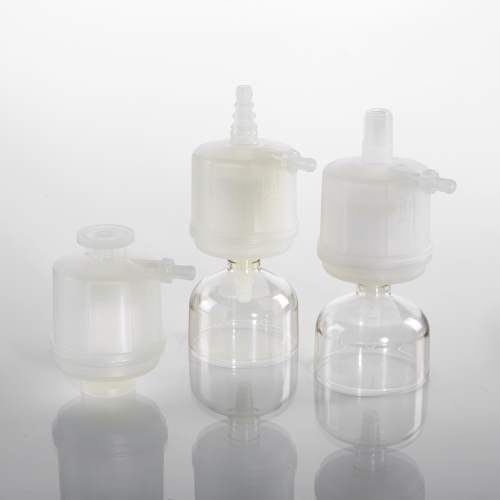 Need Help?

More Information

AcroPak 200 Capsules With Supor EKV Membrane
Description
For Buffers, Tissue Culture Media,
and Other Biological Fluids
Newer technology recommended for simplified scale-up
High filtration area and compact size are ideal for upscale trials
Minimal hold-up volume
Good wettability for reliable integrity test
Sealed membrane and housing uses fusion technology to eliminate potential extractables
Gamma sterilized, non-pyrogenic, and provided with a removable filling bell (except sanitary flange option)
Hydrophilic polyethersulfone membrane for low adsorption and wide chemical compatibility
Very high flow rates and consistently higher total solution throughputs due to superior porosity over other membranes

"Pall Laboratory products are designed for laboratory applications only. This product is not approved for use in medical, clinical, surgical or other patient applications. If you require further assistance in product selection for your chosen application, please email us a question or call 1-800-521-1520."