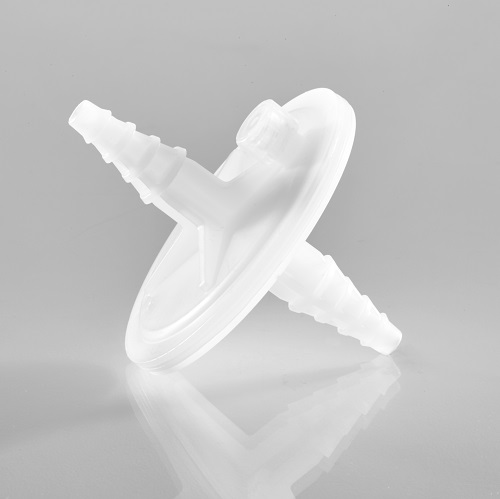 Need Help?

More Information

Acro 50 Vent Filter with Emflon II Membrane
Integrity Test Kit
Integrity Test Kit, includes pressure guage, three-way valve, and 10 mL syringe (1/pkg)
Description
Ideal for Use in Air/Gas and Vent Applications with Proprietary, Low Pressure Drop Hydrophobic PVDF Membrane
Emflon II membrane filters have a removal rating of 0.2 μm in liquid service and less than 0.02 μm particulate for air/gas applications.
Connects easily to hoses of various sizes in-line or as a final filter.
Light weight (< 27 grams) prevents crimping of tubing.
Stable with gamma irradiation.
Excellent for disposable systems. Eliminates
cleaning validation
"Pall Laboratory products are designed for laboratory applications only. This product is not approved for use in medical, clinical, surgical or other patient applications. If you require further assistance in product selection for your chosen application, please email us a question or call 1-800-521-1520."