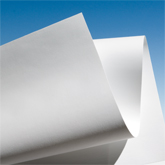 Need Help?

More Information

Description
For Liquid Filtration Applications




Pall provides a complete range of nylon 6,6 membranes for liquid filtration applications such as sample preparation and lysate clearing. Our portfolio of hydrophilic nylon membranes includes uncharged, charged and hydroxylated surface treatments for optimal performance depending on the application.
Hydroxylated Nylon for Sample Preparation
Optimal for sample preparation is our hydrophilic nylon 6,6 membrane, which has been surface modified with a high density of hydroxyl groups. The hydroxylated surface modification renders the membrane hydrophilic and easily water wettable with very low protein binding. Manufactured without the use of surfactants, the membrane features a tightly controlled microporous structure with high void volume for rapid throughput of liquids and efficient retention of microparticles.
Hydroxylated Nylon for Covalent Attachment
Applications such as immuno-capture assays, ELISAs, and immobilization of amino-terminated oligonucleotides require the covalent immobilization of ligands. In standard binding tests using IgG or BSA, this membrane binds very little protein, which eliminates the need for a blocking step in ELISA and bead-based assays. Pall has several patented protocols for the covalent attachment of ligands to the hydrophilic nylon membrane. Concerning these activation protocols, you should be aware of our U.S. Patents 4,693,985 and 4,886,836. The purchase of this membrane from Pall provides you with a license under these patents. However, if media are purchased from a third party, no license is provided under Pall's patents. You should also note that while we are not aware of any patents of others relating to these protocols, we cannot make any representations concerning patents of third parties. The activation protocol can be found on our website : Here
Positively-Charged Nylon Membrane for Sample Preparation
Positively-charged nylon membrane possesses all the benefits of the amphoteric nylon membrane, plus positive zeta potential in aqueous fluids. Many important contaminants, such as endotoxins, bacteria, viruses, and colloidal silica are negatively charged, and the retention of these particles is significantly improved with positively-charged nylon membranes.