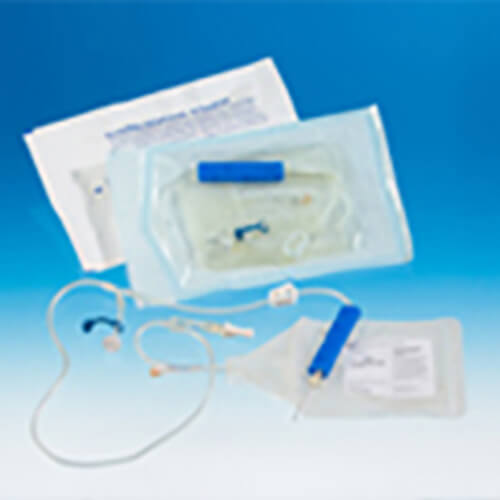 Need Help?

More Information

Description
Safe and Convenient Cord Blood Collection for Vaginal Births and Cesarean Sections
Eliminate the need for extension sets or questions about sterility. Pall's Cord Blood Sterile Collection Bag is suitable for ALL cord blood collections whether within a sterile field in a cesarean section, or for cord blood collection during a vaginal birth. The Sterile Collection Bag accommodates either delivery method at a moment's notice with no additional parts or assembly required for use.
Maximize the final cell number with the Sterile Collection Bag, designed to accommodate up to 210 mL of cord blood. An in-line sterile air vent aids in recovery of cord blood from the tubing, and the unique bag shape helps to maximize the recovery of cell-rich plasma.
In-line DonorCare® Needleguard ensures safer cord blood collection by providing an added level of safety for collection staff against accidental needlestick injuries.
Manufactured to cGMP using validated manufacturing processes that ensure safe, consistent, and reliable product performance. Each bag is visually inspected prior to release and is fully traceable by lot number.
FDA NDA approved.
As a key supplier to the cord blood banking industry, Pall provides a full range of bag sets that are used to prepare cord blood stem cells for cryopreservation and treatment.
Cord Blood Sterile Collection Bag Features
For the collection of umbilical cord blood from either a vaginal birth or within the sterile field of a cesarean section.
Anticoagulant type and volume are specifically selected for cord blood collection to ensure a robust and easy-to-use process:

Bag with 250 mL fill volume
Set contains 35 mL of Citrate Phosphate Dextrose (CPD) anticoagulant
Permits the collection of up to 210 mL of cord blood

Innovative packaging and the sterilization process result in a collection bag that can be used safely within the sterile surgical field.
Unique collection bag shape maximizes the recovery of cell-rich plasma.
The in-line sterile air vent permits the recovery of blood without the need to strip tubing; a process that can lead to cell damage. The tethered cap on the vent ensures that there are no loose parts in the sterile field.
Needle contains a finger-friendly contoured hub with a "bevel up" indicator to facilitate a secure needle stick into the umbilical vein.
DonorCare Needleguard is a simple but effective method for protecting against accidental needle-stick injuries to collection staff.
In-line spike entry port/tubing is compatible with sterile connection devices. This permits connection to other blood processing components by any preferred means. It also provides a back-up system for sterile connection device failure or lack of availability.
Multiple-use sampling port permits sample for testing and facilitates the addition of solutions such as sedimenting agents.