The air-eliminating filter set designed for 24-hour drug delivery infusion
The Supor AEF Intravenous Filter Set is an air-eliminating filter indicated for use with any IV administration set for the removal of inadvertent particulate debris and microbial contamination. The 0.2 µm Supor membrane is low protein and drug binding. It protects patients against air emboli and inadvertent bacterial and particulate contamination with minimal drug binding.
Features and Benefits
0.2 µm Supor (Polyethersulfone) membrane provides 24-hour patient protection
Very low protein binding provides minimal adsorption while containing no external wetting agents or surfactants to introduce unwanted extractables
Free of natural rubber latex
Compatible with all standard clinical infusion regimens, including use with infusion pumps and syringe pumps
Use with continuous infusions or intermittent infusions or injections
Usage
Single patient use
24-hour maximum use
Can be used with continuous infusions or intermittent infusions/ injections
Filter Media
0.2 µm Supor (polyethersulfone) membrane
Sterility
Sterile and non-pyrogenic
Internal Volume of Filter
0.7 mL
Maximum Working Pressure
30 psi
Hold-up Volume Plus Tubing Extension (where applicable)
AEF1E - approximately 1.0 mL
AEF1NTE - approximately 0.7 mL
Flow Rates 0.9% (w/v) Saline at 1 m Infusion
AEF1E - approximately 9 mL/min.
AEF1NTE - approximately 12 mL/min.
Indications for Use
Inadvertent contamination of intravenous infusions can have serious consequences:
Particulate Contamination -
Arises from a variety of sources, intrinsically in infusate and equipment, and extrinsically due to manipulations. Studies have demonstrated that particles may cause phlebitis.
1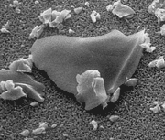 Entrained Air -
Results from degassing of solutions, incomplete priming, or with disconnection. Entrained air is especially problematic on central line, leading to air emboli.
2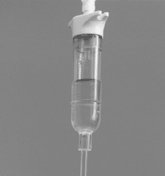 Microbial Contamination -
of IV administration systems arises inadvertently due to manipulations.
3
  Some bacteria can grow rapidly in infusion fluids, increasing the infection risk.
4,5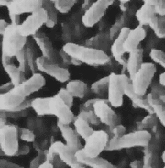 References
Falchuk KH, Peterson L, McNeil BJ. New England Journal of Medicine, 1985; 312:78-82.
Coppa GF, Gouge TH, Hofstetter SR. JPEN J Parenteral Enteral Nutr. 1981;5:166-8. 
Groves MJ. Parenteral Technology Manual, 2nd ed., Interpharm Press, 1989.
Holmes, CJ, Kundsin RB, Ausman RK, Walter CW. J Clin Microbiol. 1980; 12:725-31.
Bozzetti F, Bonfanti G, Regalia E. Nutri Clin Pract. 1990; 5:156-9.
 
 
Supor AEF low protein binding intravenous filter set for 24-hour use, luer lock inlet with a rotating luer locking collar and female luer lock inlet
 
Part Number
Description
Pkg
 
AEF1NTE
Supor AEF low protein binding intravenous filter set for 24-hour use, luer lock inlet with a rotating luer locking collar and female luer lock inlet
Individually packaged, sterile 50/case
 
AEF1E
Supor® AEF low protein binding intravenous filter set for 24-hour use, microbore tubing, slide clamp, and luer locking adapters
Individually packaged, sterile 50/case