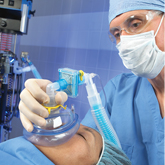 Need Help?

More Information

Description
Protect patients, staff, and equipment while increasing efficiency and reducing costs
Features
Pall anesthesia circuits may be used on an unlimited number of patients within a 24-hour period, as long as every new patient receives a fresh Pall patient kit (consisting of a mask, elbow, and Ultipor® 25 filter)1
A variety of coaxial (single-limb) and dual-limb circuits available  
Four mask sizes: one pediatric and three adult (small, medium and large)
All components are latex-free 
Benefits
Reduces the number of circuits used on a daily basis
Decreases overall circuit costs
Saves time by turning the operating room over more quickly in between procedures
Generates less medical waste (approximately 2000 lbs less per year than single-use circuits), decreasing disposal costs2
Protects patients and staff from machine contamination
Protects machines from patient contamination
References
FDA 510(k) Number K013093 - August 1, 2002
Based on an annual procedure volume of 10,000 per year and an average of five patient procedures per circuit. Data on file at Pall Corporation.
 Note: This product is not currently available for sale in Canada.
Type
Respiratory and Anesthesia Products
Additional Information
Why hospitals are converting to Pall Multiple-Patient-Use Circuits
A single Pall anesthesia circuit can be used for all procedures performed within a 24-hour period, as long as each new patient is provided with a fresh Pall patient kit. Pall patient kits contain a mask, an Ultipor® 25 heat and moisture exchange filter, and a filter elbow. Four different mask sizes are available.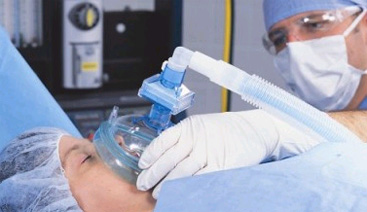 The advantages of using the same circuit for multiple patients are clear:
Fewer circuits are used, saving money
Less medical waste is generated, decreasing disposal costs
Operating room turnover time is decreased, saving staff effort
Patients and staff are protected from machine contamination
Machines are protected from patient contamination
The key to the ability to reuse circuits is the Pall Ultipor 25 Heat and Moisture Exchange Filter. Rigorous monodispersed testing of the hydrophobic Ultipor 25 filter vs.
B. diminuta
and MS-2 bateriophage has demonstrated 4-5 log retention efficiency
3,4
.
In addition, Vezina et al
5
. demonstrated superior retention of
M. chelonae
by the Ultipor 25 when compared to other brands of breathing filters. Ultipor 25 filtration efficacy is complemented by its unequalled patient heat and moisture retention capability. Both Pall dual-limb and coaxiel (single-limb) circuit configurations may be used for multiple patients with Pall patient kits
References

   3.  Data on file at Pall Corporation.
   4.  Duberstein, R. and G. Howard. 1978. Sterile filtration of gases: a bacterial aerosol challenge test. J.
        Parent. Drug. Assoc. 32(4):192-198.
   5.  Vezina, D.P., et al. 2004. An in vivo evaluation of the mycobacterial filtration efficiency of three
         breathing filters used in anesthesia. Anesthesiology. 101(1):104-109.
Ordering Information
Anesthesia Filters
 
Part Number
Description
Pkg
 
BB25AB
Ultipor 25 Anesthesia Filter with Monitoring Port
50/pkg
 
BB25ABN
Ultipor 25 Anesthesia Filter with Monitoring Port and Elbow
50/pkg
Adult Machine Kits
 
Part Number
Description
Pkg
 
VM96DLEX
Adult 96" Expandable Dual-Limb Circuit, 0.060" CO2 Gas Sampling Line, and 3-Liter Non-Latex Breathing Bag
20/pkg
 
VM96DLEX2L
Adult 96" Expandable Dual Limb Circuit with Removable Limbs, 0.060" CO2 Gas Sampling Line, and 2-Liter Non-Latex Breathing Bag
20/pkg
VM96DLEX2LNC
Adult 96" Expandable Dual Limb Circuit with Removal Limbs, and 2-Liter Non-Latex Breathing Bag 
20/pkg
 
VM72DLNEX
Adult 72" Nonexpandable Dual Limb, 0.060" CO2 Gas Sampling Line, and 3-Liter Non-Latex Breathing Bag
20/pkg
VM40EXT
Adult 40" Expandable Dual Limb Circuit
20/pkg
 
VM40COAX
Adult 40" Uni-Limb (Coaxial) with Expiratory Tubing attached @ 3-Way Inspiratory Port, 0.060" CO2 Gas Sampling Line, and 3-Liter Non-Latex Breathing Bag
20/pkg
 
VM60COAX
Adult 60" Uni-Limb (Coaxial) with Expiratory Tubing attached @ 3-Way Inspiratory Port, 0.060" CO2 Gas Sampling Line, and 3-Liter Non-Latex Breathing Bag
20/pkg
 
VM72COAX
Adult 72" Uni-Limb (Coaxial) with Expiratory Tubing attached @ 3-Way Inspiratory Port, 0.060" CO2 Gas Sampling Line, and 3-Liter Non-Latex Breathing Bag
20/pkg
Pediatric Machine Kits
 
Part Number
Description
Pkg
 
VM96PDLEX
Pediatric 96" Expandable Dual Limb, 0.050" CO2 Gas Sampling Line, and 1-Liter Non-Latex Breathing Bag
20/pkg
 
VM72PCOAX
Pediatric 72" Uni-Limb (Coaxial) with Expiratory Tubing attached @ 3-Way Inspiratory Port, 0.050" CO2 Gas Sampling Line, and 1-Liter Non-Latex Breathing Bag
20/pkg
Miscellaneous Products
 
Part Number
Description
Pkg
 
VMFLEX
Expandable 15mm X 5-inch Flex Tube
100/pkg
 
CO2GSL060
3-Meter, 0.060" CO2 Gas Sampling Line
100/pkg
VMPELBO
15 X 22mm Ported Elbow
50/pkg
Patient Kits
 
Part Number
Description
Pkg
 
VMPKSA
Small Adult Face Mask, Ported Elbow, and Ultipor 25 Filter
20/pkg
 
VMPKMA
Medium Adult Face Mask, Ported Elbow, and Ultipor 25 Filter
20/pkg
 
VMPKLA
Large Adult Face Mask, Ported Elbow, and Ultipor 25 Filter
20/pkg
 
VMPKPED
Pediatric Face Mask, Ported Elbow, and Ultipor 25 Filter
20/pkg
Breathing Bags (Bulk Packaged)
 
Part Number
Description
Pkg
 
VM3LBB20
3-Liter Non-Latex Breathing Bag
20/box
 
VM2LBB20
2-Liter Non-Latex Breathing Bag
20/box