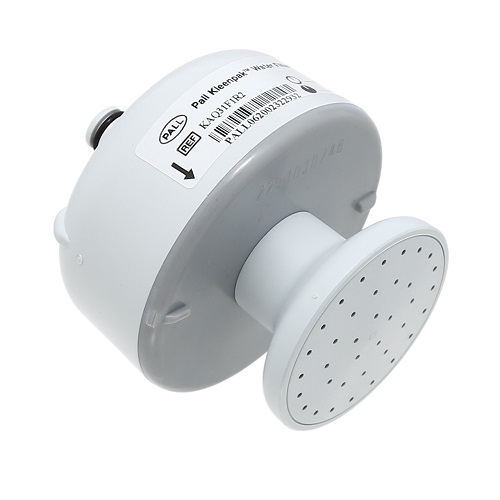 Need Help?

More Information

Kleenpak Disposable Tap Filter with Shower Rose
Quick Connect Adaptors for Tap Filters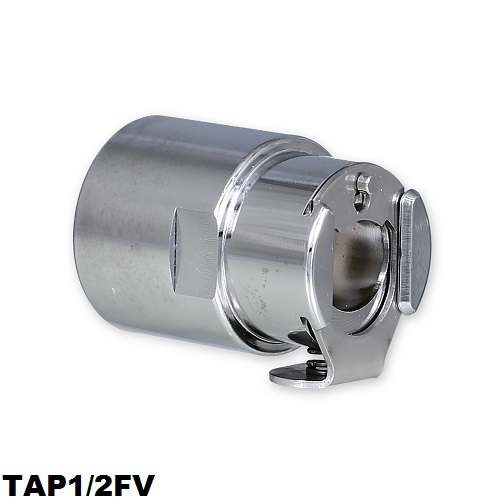 Unit of Measure
1/EA
Min Order Qty
1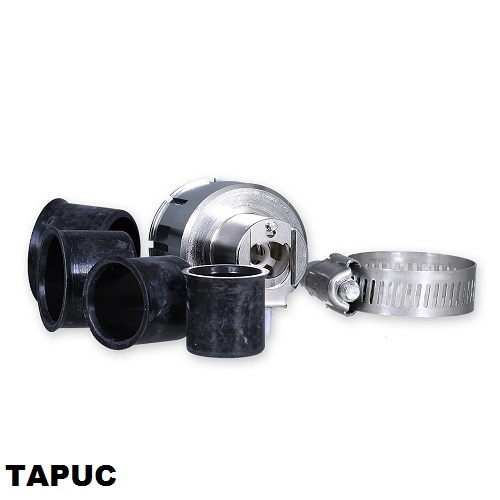 Unit of Measure
1/EA
Min Order Qty
1
Adapter Termination Type 1
Universal (Non-Threaded)
Adapter Termination Type 2
Quick Connector
Description
For up to 31 Day Use
Pall Kleenpak Disposable Water Filters are supplied non-sterile and integrity tested. The double layer 0.2 µm Supor® membrane within the filter cartridge is validated for the removal of bacteria, protozoa, fungi and particles from the water supply by acting as a barrier. The filters can be used to provide water for use in topical applications such as personal hygiene, and for consumption and the preparation of cold drinks and food*.
* Where local practices and regulations allow
 
Features
Benefits
Immediate protection from waterborne micro-organisms for upto 1 month
Instant protection to allow continuity of services.Adjunt to critical water safety management practices
Unique Ultipleat® filtration media engineering
High dirt trapping capacity to allow maximum volume throughput. Compatible with thermal and chemical systemic treatments
Fully recyclable materials
Environmentally friendly
 
Specifications
 
Product Description
Disposable Tap Filter for up to 31 days use
Order Code/Description
KAQ31F1R2 With shower rose
KAQ31F1R With shower rose
Packaging
KAQ31F1R2 (2 units per case)
KAQ31F1R (12 units per case)
Membrane area(nominal)
550 cm2(85.3 in2)
Weight(nominal)
135g(4.8 oz)**

** Excluding outlet and end protector

Lenght(excluding quick connect adaptor,nominal)
85 mm (3.3 in)
Maximum operating pressure
5 bar(75 psi) at continuous 60ºC(140ºF)
Maximum Filter life
31 days
Maximum continuous influent water tempreture
60ºC (140ºF)
Maximum water tempreture exposure
70ºC(158ºF) for total cummalative period of 30 mins over the life of filter
Flow rates
17.4 L/min at 5 bar
11.3 L/min at 3 bar
5.3 L/min at 1 bar
4.6 gal/min at 75 psi
3.0 gal/min at 44 psi
1.4 gal/min at 15 psi
 
Additional Information
Connection is made simple by use of Quick Connect Adaptors which require no additional plumbing, engineering work or interruption to the water supply. The simple steps for installation are shown below.

Install Quick
Connect Adaptor
Connect filter to
Quick Connect Adaptor
Tap is ready to use
Ordering Information
 
Part Number
Description
Pkg
KAQ31F1R
Disposable Tap Filter with Shower Rose for up to 31 days use
12/pkg
KAQ31F1R2
Disposable Tap Filter with Shower Rose for up to 31 days use
2/pkg