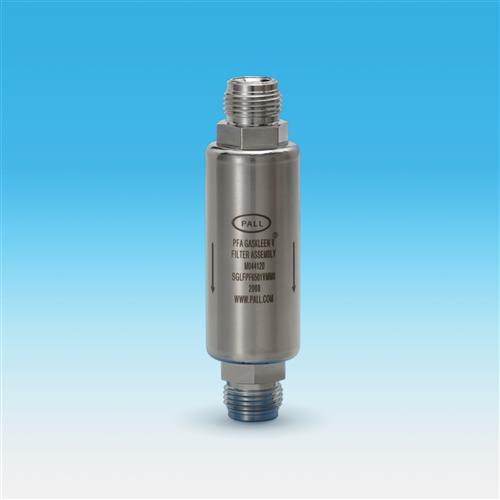 Need Help?

More Information

Description
The Gaskleen V filter assembly is Pall's latest generation gas filter assembly, designed to provide filtration of ultrahigh-purity semiconductor process gases. Our patented O-ring less design eliminates the need for an elastomeric seal. As a result, there are no downstream (wetted surface) welds.
The preconditioned option provides the cleanest PTFE filter assemblies available.
316L stainless steel housing
All-fluoro-polymer filter element
High temperature and pressure resistance
100% helium leak tested
Manufactured and packaged in a cleanroom environment.
Products in this datasheet may be covered by one or more patents, including US 5,510,026.