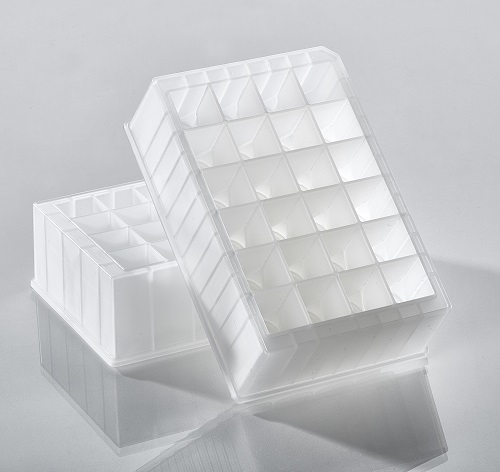 Need Help?

More Information

Description
AcroPrep 24-well Sterile Filtration Plate-0.65/0.2 μm Supor EKV (2/pkg). Pall's sterile filtration AcroPrep 24-well filter plate is well suited for high volume (up to 7 mL) plate-based sterile filtration needs such as media, reagent, serum or proteins. Compatible with either a vacuum manifold or centrifuge, the 24-well Supor EKV plate features a dual-layer, 0.65 μm membrane integrated with a highly asymmetric 0.2 μm membrane for fast, efficient, and sterilizing grade filtration.
For more information on the AcroPrep 24-well filter plate and to request a sample Click here
Use
Sterile Filtration and Clarification
Additional Information
Introducing two new AcroPrep™ 24-Well Filter Plates: Sterile Filtration Plate and Cell Clarification and Sterile Filtration Plate.