Need Help?

More Information

Description
Universal clamp-on tubing valve - Versatile, reliable, safe
The ARTeSYN pinch valves enable reliable fluid control of tubing fluid paths, as used in Allegro™ single-use systems, regardless of their materials of construction.
Applications range from simple transfer line control up to complex automated unit operations using either manual or pneumatic pinch valves.
Intuitive tool-free clamp-on installation, executed in a simple 3 step sequence, enables quick and reliable operation.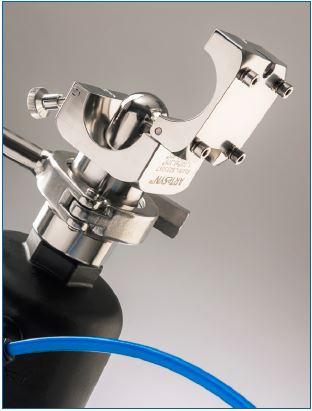 The unique central spot pinch in its specific encapsulated valve seat offers the highest closure reliability and consistency in flow output, even after intense pinch cycles, as required for critical biopharmaceutical fluid control.
The ARTeSYN valves are available in a variety of sizes, with specific valve seats which allow the fitting of regular and braided tubing from 6.4 mm (¼ in.), up to 25.4 mm (1 in.) internal diameter (ID).
With a wide range of pinch valve sizes – the ARTeSYN portfolio is suitable for upstream processing, downstream processing, and formulation and filling.
The valve bodies are manufactured from high end 316L stainless steel ensuring it complies with the highest industry standards.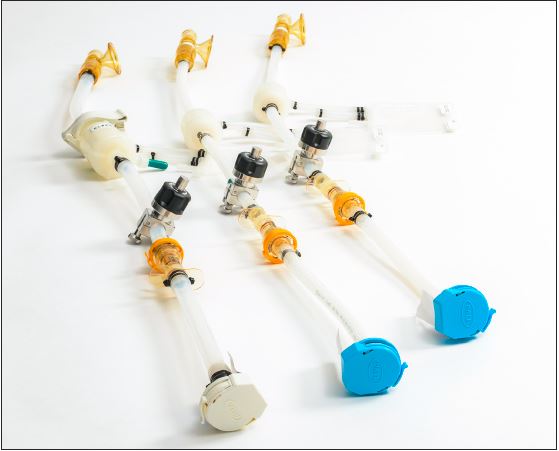 Automation Options

Features and Benefits
 
Features
Benefits
Intuitive, tool free installation
Operator ease-of-use
Safe and reliable processing
Hemispherical closure
Highest closure resistance and reliability
Consistent flow over pinching cycle
Minimized tubing wear
Stem position visibility
Easy verification of valve position for operators
One hardware size, multiple tube materials
Versatility to use any tubing material
Clamp over existing single-use tube
Eliminate unnecessary junctions
Reduced validation effort
Re-use valve body
Reduce consumable complexity and cost
Manual or pneumatic valve options
Reduced operator errors with automated fluid control
Optional supportive bracket
Integration onto existing hardware