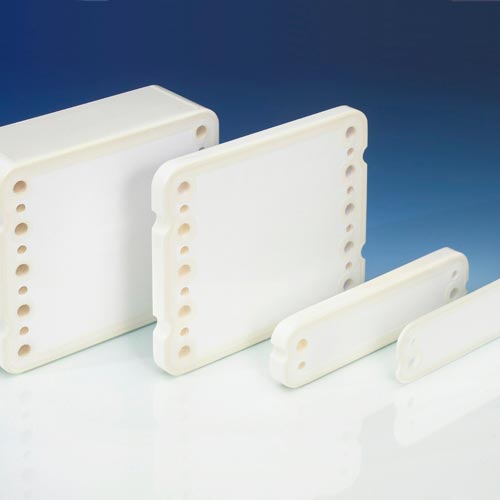 Need Help?

More Information

Description
High Performance Omega PES Membrane Combined with Significant Material and Design Improvements Deliver Highly Reliable Fluid Dynamics and Better Process Economics
Easy implementation into your process. The new T-series cassettes offer significant improvements in construction and design while utilizing the same proven Omega polyethersulfone (PES) membrane to reduce revalidation requirements.
Increased safety, reliability, and reproducibility. Superior new materials of construction are durable and stable, exhibit very low extractables, and offer broad chemical compatibility.
High flux, high selectivity, and low protein binding are achieved through the use of Omega PES membrane.
Improved process performance. Cassettes are designed to provide optimal mass transfer to improve your process economics. 
Easy scale up for robust purification processes. Available in scalable formats with the same materials of construction from development to production-scale processes.   
Enhanced validation. T-series cassettes surpass the latest biopharmaceutical and regulatory standards such as biological reactivity, extractables, and TOC. Product claims are backed by extensive validation documentation to support the use of T-Series cassettes in your process.
Proven Omega Membrane
Pall's Omega polyethersulfone (PES) membranes offer high flux and selectivities. They have been specifically modified to minimize protein binding to the surface and interstitial structure of the membrane. This polymeric membrane is stable against biological and physical degradation due to the unique chemical properties of PES.  Omega membranes are cast on a highly porous, non-woven polyolefin support. They have an anisotropic structure, a thin skin-like top layer with a highly porous underlying support. The structure of the skin determines the porosity and permeability characteristics of the membrane and can typically be cleaned quicker and easier than membranes with a uniform, sub-micron depth structure. This membrane is compatible with acids, bases and a variety of other cleaning agents. Omega membranes are available in a wide range of nominal molecular weight cutoffs (NMWC).
The T-Series Advantage
Superior new materials of construction and improved cassette design increase process safety, reliability, reproducibility, and productivity:
The feed and permeate screen material for T-Series cassettes is made from polypropylene which is highly resistant to sodium hydroxide.
Larger feed and permeate ports provide lower pressure drops.
T-Series cassettes have been designed to provide maximum mass transfer through the membrane, resulting in faster processing times or reduced area installations compared to existing similar cassette formats.