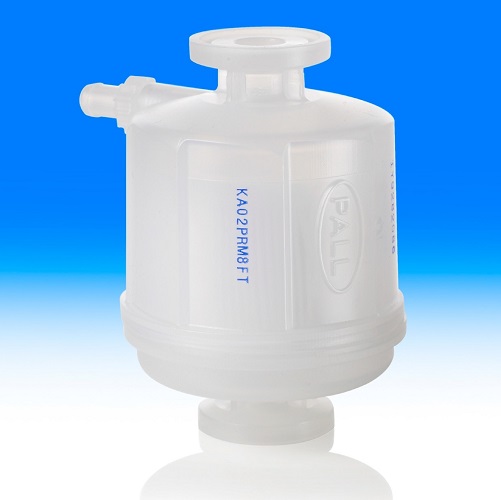 Need Help?

More Information

Description
Simple Tools for Scale-Up Confirmation
Pall Pegasus Prime virus membrane provides robust virus retention to protect critical manufacturing bioprocesses, assure drug quality and safeguard health. These gamma irradiated filters combine high flow and robust capacity, to simplify your process and deliver sustainable economy at all scales.
Filter performance can be established and scaled to products for clinical production using the same Pegasus Prime media as installed in Microdisc capsule formats (USD 3141). During pre-clinical process development it may be desirable to confirm the predicted throughout and flowrate using a larger, pleated format device as the available process volumes increase.
The Mini Kleenpak capsules containing Pegasus Prime virus media are optimized as a filterability tool suitable for the confirmation of performance during pre-clinical process development.
Features and Benefits
Part of a full scale-up range with identical membrane at all scales*
Reliable scalability

Meaningful process prediction to minimize oversizing of large-scale virus filtration

Gamma-irradiated
Ready to use

No need for additional sterilization or sanitization procedures

Triclamp connectivity
Easy to use

Easy connection to pre-filtration capsules

Small fill volume
Economic process confirmation
* Mini Kleenpak Capsule Filterability Tools are for filter-sizing studies and evaluation during process development only. They are not qualified for virus removal. Pall Corporation provides filters for use during drug manufacture or for animal, human therapeutic or diagnostic needs. Please contact Pall for details of filters where needed as Mini Kleenpak Capsule Filterability Tools are not intended for these purposes