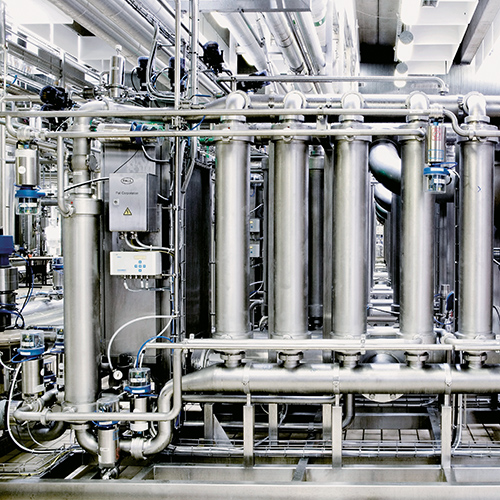 Need Help?

More Information

Description
Changing requirements in the brewing industry have encouraged brewers to rethink their production technologies. Environmental aspects, consumer protection, water shortages, variations in raw material quality, labor costs or an increasing sort-variety are all factors influencing future decisions into new installations. The
PROFi membrane system
is a modern beer clarification solution that minimizes waste, water and utility consumption while increasing brewery production efficiency. Designed for automated, continuous operation, PROFi membrane systems deliver speed and flexibility of brand changes with bright beer quality and high yield. The modular block design maximizes product security, cleaning effectiveness and utility usage. The PROFi system combines a high performance centrifuge with a "zero retentate" crossflow membrane filter unit to provide efficient, DE-free clarification of beer. PROFi system technology is a co-operation between Pall Food and Beverage and GEA Westfalia Separator GmbH. It is the engineered result of significant Research and Development built on the extensive and unique brewing experience of the two companies.  The PROFi system technology offers a smart solution to the demands of the brewing industry offering complete DE-free clarification with direct value to the brewery.