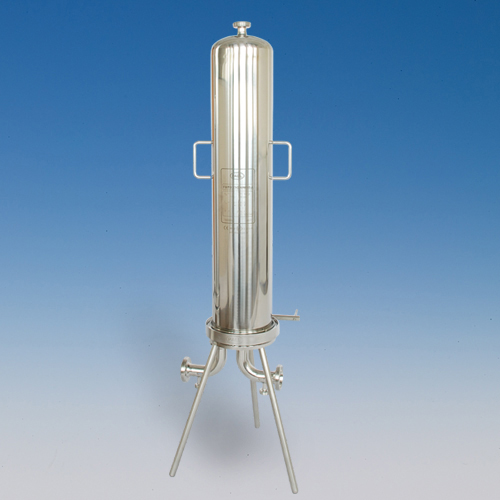 Need Help?

More Information

Description
Specifically Designed for Liquid Filtration
FBT Series sanitary housings are designed specifically for liquid filtration in the food and beverage industry1.
Enhanced cleanability and microbiological safety due to crevice-free, polished and hygienic design
Corrosion resistance and durability with 316L stainless steel wetted parts and high-quality welds
Cost-effective without sacrificing quality and performance
FBT Housings are available in a standard sanitary design allowing a variety of connection options, or in a 3-A sanitary design, which meets the requirements of 3-A Sanitary Standards #10-04.
Features and Benefits
T-style multi-round housing • Suitable for flow rates up to 227 liters/min (60 USgpm) depending upon cartridge type and size
Suitable for CIP and SIP
Beveled housing tubesheet and aseptic-style housing seal provides enhanced drainability and a crevice-free connection between the housing head and bowl
Electropolished head and elbows and mirror polished bowl ensures optimal cleanability in critical areas while maintaining cost-effectiveness
New cartridge locking design features additional cut-outs to traditional half-moon portions of the Code 7 bayonet locks, enhancing cleanability and drainability

 
Operator-friendly V-Band housing closure simplifies handling
Housings with clamp coupling and butt weld connection options meet the design requirements of 3-A Sanitary Standards #10-04
Design satisfies EC Pressure Equipment Directive (PED) 97/23/EC, ATEX 94/9/EC Group II Category 2