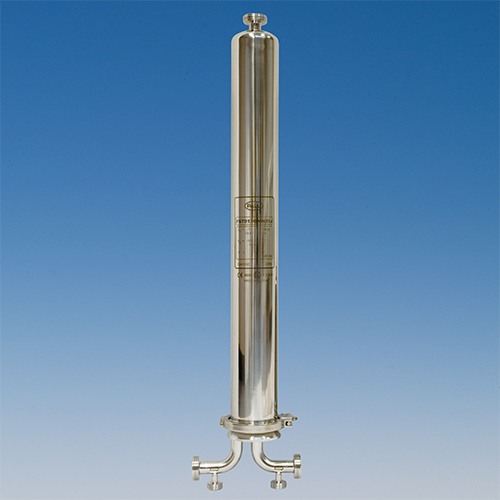 Need Help?

More Information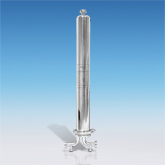 Unit of Measure
1/EA
Min Order Qty
1
Description
Single-Round Filter Housing for Sanitary Liquid Filtration
FBT Series sanitary housings are designed specifically for liquid filtration in the food and beverage industry
1
.
Enhanced cleanability and microbiological safety due to crevice-free, polished and hygienic design
Corrosion resistance and durability with 316L stainless steel wetted parts and high-quality welds
Cost-effective without sacrificing quality and performance
FBT Housings are available in a standard sanitary design allowing a variety of connection options, or in a 3-A sanitary design, which meets the requirements of 3-A Sanitary Standards #10-04.
Features and Benefits
Suitable for flow rates up to 91 liters/min (24 USgpm) depending on cartridge type and size
Suitable for CIP and SIP 
Beveled housing tube sheet and aseptic-style housing seal provides enhanced drainability and a crevice-free connection between the housing head and bowl
Electropolished head and elbows and mirror polished bowl ensures optimal cleanability in critical areas while maintaining cost-effectiveness
New cartridge locking design features additional cut-outs to traditional half-moon portions of the Code 7 bayonet locks, enhancing cleanability and drainability


Operator-friendly V-Clamp housing closure simplifies handling
Design satisfies EC Pressure Equipment Directive (PED) 97/23/EC, ATEX 94/9/EC Group II Category 2