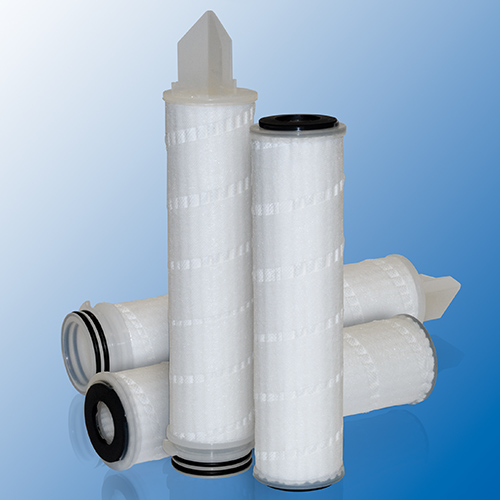 Need Help?

More Information

Description
Pleated Depth Filters Designed for
High Particle Removal Efficiency
The filter cartridge combines the advantages of a continuously graded pore structure and unique laid-over pleat geometry to provide an increase in effective filtration area and service life. Fewer cartridges are required for a given flow rate than for a traditional depth style cartridge. Thus, filter vessels are correspondingly smaller, resulting in lower capital and installation costs, as well as reduced operating costs.
Features
Benefits
Fixed fiber matrix with no adhesives or surfactants

Consistent filtrate quality
Highly stable structure
Process reliability

Media with laid-over pleat geometry

Lower capital and installation costs
Smaller assemblies
Lower operating costs
Longer service life

Polypropylene filter construction
Broad chemical compatibility