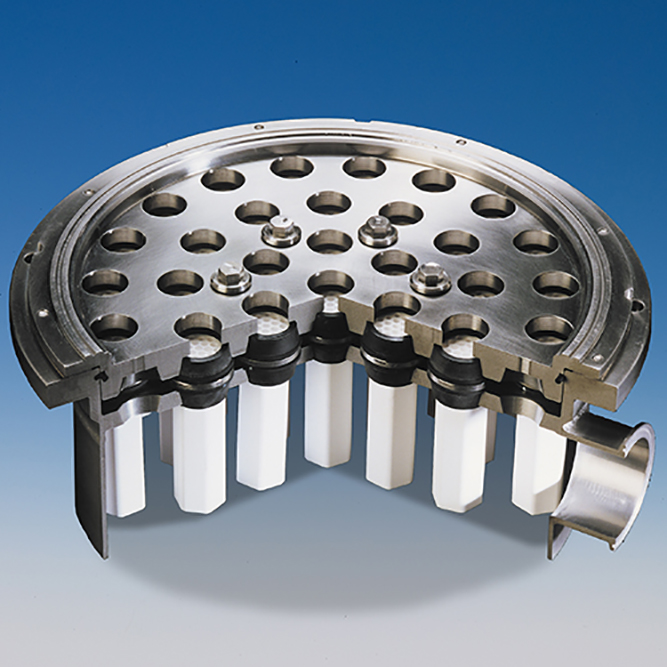 Need Help?

More Information

Description
The Membralox SD module range offers a specific sanitary design, unique in the market, and the design conforms to 3-A sanitary standards. All material of construction meet FDA requirements.
The sanitary design ensures that all wetted components are fully accessible to cleaning chemicals. The Membralox ceramic membranes and the SD gasketing system provide exceptional compatibility to the harsh chemical sanitizing cycles applied in the food and pharmaceutical industries.
The efficiency and reliability of Membralox ceramic membranes have been proven in numerous industrial plants. Some of them are still being in operation for more than 20 years with the original membranes.
Cost Effective Separations
Combination of the SD design with the excellent characteristics of the Membralox ceramic membranes provides economical solutions in the processing of beverages, various food liquids, ingredients and additives, as well as pharmaceutical streams.
Membralox membrane modules can be backflushed, have rugged CIP and steam sterilization capabilities, feature ease of automation—all of which make them a simple but crucial element in process reliability.