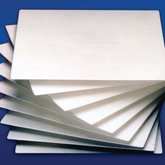 Need Help?

More Information

Description
For Filtration of Fruit Juices
Seitz FA series depth filter sheets were developed to meet the production needs and requirements of the fruit juice industry and associated applications requiring thermoacidophilic bacteria (TAB) spore control.
The FA filter sheets combine the process mechanisms of surface filtration, depth filtration and adsorption to fulfill the specific requirements of fruit juice, juice concentrate and ingredient manufacturers.
FA filter sheets are available in multiple grades suitable for polishing, clarification and microbial reduction.
Features
Benefits
Homogenous and consistent media, available in four grades

Suitable for all juice and concentrate applications
Proven performance
Reliable microbial reduction with tighter grades

A combination of surface, depth and adsorptive filtration

High solids retention
Very good permeability
Excellent filtrate quality

Each individual filter sheet is laser etched with the sheet grade, batch number and production date.
Full traceability