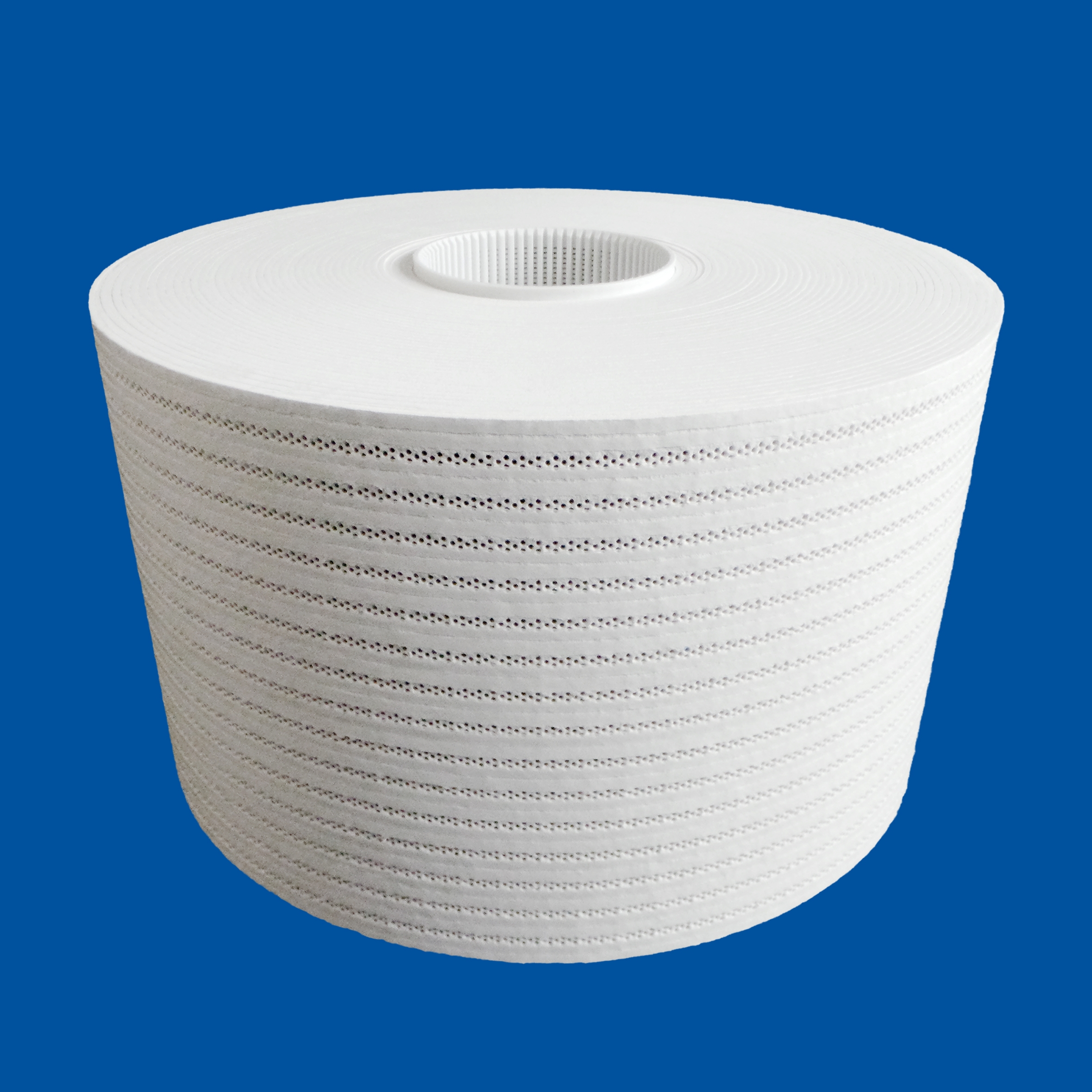 Need Help?

More Information

Description
For High Throughput Depth Filtration of Distilled Spirits in Closed Systems
SUPRApak SH series depth filter modules set a new standard for enclosed sheet filtration, providing exceptional throughput and quality in distilled spirits applications.
Developed from traditional depth filtration technology, SUPRApak modules efficiently combine the filtration mechanisms of surface filtration, depth filtration and adsorption. Highly unique to their design is an entirely new flow configuration, based on the "edge flow" principle.
Filter sheet material is wrapped around a central, permeable core. Feed and filtrate channels provide a fluid flow path resulting in maximum utilization of the sheet material, to provide highly efficient contaminant removal and a cost-effective closed system alternative to flat sheet filtration.
SH series SUPRApak modules are constructed from Seitz® IR series filter sheets which undergo a proprietary treatment that results in extremely low levels of extractable ions. This makes them ideal for spirits applications since ions like calcium and magnesium can result in precipitation and haze formation.
Features
Benefits
Flow configuration based on
"edge flow" principle

Higher throughput compared to
classical sheet filtration1
Increased adsorption capability
and excellent filtrate quality

Closed filtration system

Increased process safety and
product quality; no drip losses;
reduction in volatile organic
compounds

Drainable, low hold-up
volume assembly

Higher product yield; lower
cleaning costs

Constructed from ion reduced
filter sheets (calcium, iron,
magnesium and aluminium)

Reduced risk of precipitation in
distilled spirits

High filtration capacity in
compact design
Simple, quick installation and
servicing

Reduced labor and maintenance
costs

Available in 3 module sizes
(S, M, and L)

Suitable for a variety of
applications
Quality
Filter sheets produced in a controlled environment
Manufactured according to ISO 9001:2008 certified Quality Management System
Food Contact Compliance
Please refer to the Pall website for a Declaration of Compliance to specific National Legislation and/or Regional Regulatory requirements for food contact use.
1Depending on application and product selection