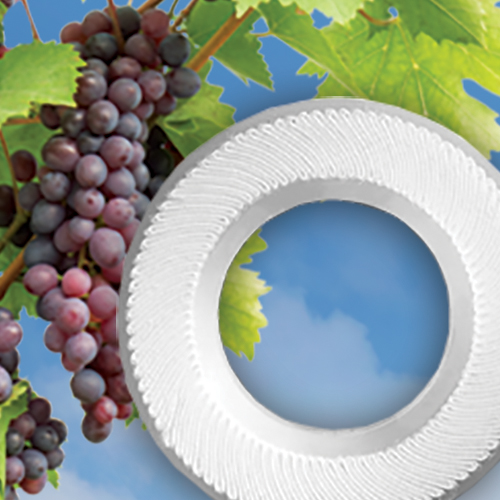 Need Help?

More Information

Description
Oenopure filter cartridges are developed specifically for cold microbial stabilization of wine.
The Oenopure cartridge is Pall Corporation's most advanced solution for membrane filtration of wine. The cartridge is constructed from a highly inert media ensuring that the level of organoleptic and colloidal interference is negligible. The polyethersulfone membrane is configured in a "laid over" pleat configuration for increased mechanical strength, filter area and exposure to repeated hot water and steam sanitization cycles for longer service life.
The cartridges are available in single open ended (SOE) configurations to fit in sanitary housings to ensure effective microbial removal and assembly integrity.
This filter is integrity testable. An in-situ and non-destructive integrity test can provide assurance of filter performance within minutes. Integrity tests help manufacturers avoid costly issues such as product contamination, product losses, reprocessing and production delays, as well as satisfying auditor requirements.
Learn more about the importance of Integrity Testing and microbial filtration.
 
Features
Benefits
Inert polyethersulfone media

Minimal impact on organoleptic characteristics
Minimal interaction with valuable colloids
Wide range of chemical compatibility

Hydrophilic membrane

Easy to wet and integrity test

Laid over pleat configuration

High area for long service life
Optimal flow distribution
Increased mechanical strength

Validated with wine specific microorganisms

Brand protection
Increased process safety

Integrity testable

Brand protection
Documentation for quality records

Resistant to numerous sanitization cycles

Cost effective
Process reliability

Individually serialized cartridges
 
Quality
Cartridges produced in a controlled environment
Manufactured according to ISO 9001: 2008 certified Quality Management System
Typical Titer Reduction1
 
Features
Benefits
Titer Reduction
0.45 μm
Oenococcus oeni
>107
0.65 μm
Saccharomyces
cerevisiae
>109
 
1 The typical titer reduction is determined in laboratory liquid challenge tests on 254 mm (10") filter