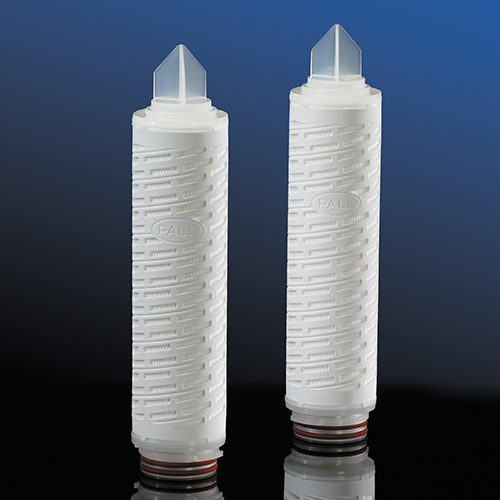 Need Help?

More Information

Description
Pall Corporation has designed the OenoClear cartridges for the wine industry as a complete, reliable and economical alternative to sheet (pad) filtration. A fully enclosed hygienic cartridge filtration assembly can be utilized in applications such as final clarification,
pre-filtration
and yeast removal in wine processing. Having been specifically engineered for the wine industry, OenoClear cartridges incorporate a unique, polyaramid membrane in a single open ended (SOE) AB style cartridge to fit in a sanitary housing to ensure complete yeast removal and allow repeated regeneration
in situ
. This combination of efficient yeast removal and extended service life enable OenoClear filters to replace sheet filtration, offering improved performance and better economics.
Features
Long service life - excellent economics
Intrinsically water wettable
Fixed pores, non-shedding
Resin and surfactant –free
Flushed with high purity water
Fully enclosed system for hygienic operation
Low holdup volume for minimum product losses
Can maintain performance under pulsed flow conditions
Performance not operator dependent
High area for long life
Can enhance final filter life
Simple cleaning to increase life
Hot water sanitizable
Repeatedly steamable in situ
Individually serialized
ISO 9000 Certified Quality System
Manufactured in a controlled environment
Available as an automated system