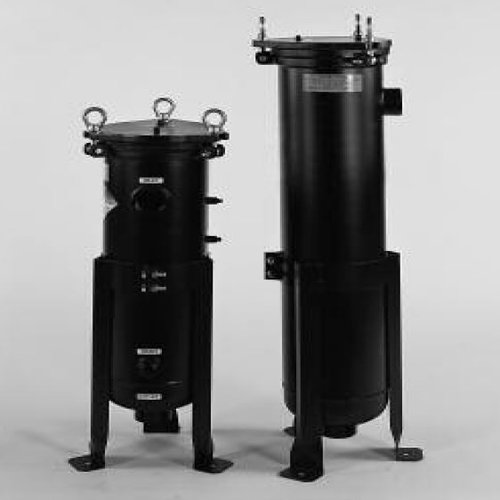 Need Help?

More Information

Description
For Use With Marksman Series Filter Elements
1-Around Model Available
Other Sizes Available Upon Request1
ASME U and UM Stamps Available
Housings Constructed of Carbon Steel
Basket Included
Swing Bolt Closure Design Ensures Secure Sealing and
Easy Change Out
Adjustable Length Legs and Side In/Bottom Out Flow
Design
Specifications
Housing Specifications
Maximum Operating Pressure:
Carbon Steel:               150 psig (10.3 bar) @ 200°F (93°C)
NOTE: Maximum operating pressure ratings are vessel ratings only. Safe operating temperature and pressure will depend on filter cartridge and gasket used. For inquiries on compatibility, contact the factory or your Pall distributor.
 
Construction:
Non-Code:
Available for all sizes (standard)
Code:
ASME U or UM stamp available1
upon request.
Connections:
Inlet/Outlet:
2" NPT for 1-Around,
Size #1 Model
3" NPT for 1-Around,
Size #2 Model
Drain:
1" NPT
Vent:
1/4" NPT
Gauge:
1/4" NPT (Upstream/Downstream)
Shell O-rings:


Nitrile, Silicone Elastomer
Neoprene, Ethylene Propylene,
Fluorocarbon Elastomer
 
Filter Element Specifications
Marksman POLY-FINE®, Marksman Poly-Fine XLD and Marksman NEXIS® A Series elements are available for use in Marksman Housings. Size 1 and 2 cartridges are available with our proprietary sliding flange. Refer to individual data sheets for detailed information on Marksman Series filter elements.
1 - For details, consult Pall Technical Services.
Dimensional Data (nominal)
 
Model
Number
of
Cartridges
Size
(nominal)
Code
Liquid
Flow Rate2
(gpm)
Dimensions (inches)
Dry
Weight
(pounds)3
A
(shell OD)
B
(NPT)
C
(Flanged)
D
(height)
E
(NPT)
F
(Flanged)
Inlet/
Outlet
1MAR1
1
1
N
60
(227 lpm)
8.6
(21.8 cm)
24.7
(62.7 cm)
25.9
(65.8 cm)
43.0
(109.2 cm)
5.3
(13.5 cm)
6.7
(17.0 cm)
2.0
(5.1 cm)
125
(56.7 kg)
1MAR2
1
2
N
120
(454 lpm)
8.6
(21.8 cm)
24.7
(62.7 cm)
25.9
(65.8 cm)
57.0
(144.8 cm)
5.4
(13.7 cm)
7.1
(18.0 cm)
3.0
(7.6 cm)
145
(65.8 kg)
 
2 - Flow rates listed are for depth cartridges. Consult factory for more specific information.                    3 - Weights listed are for vessels with flange connections.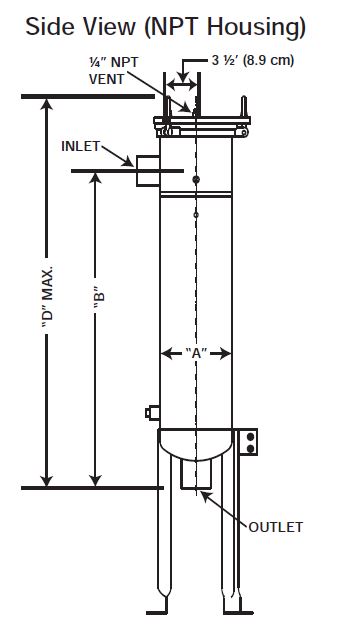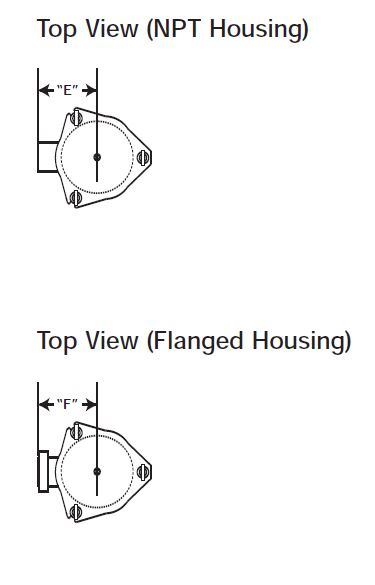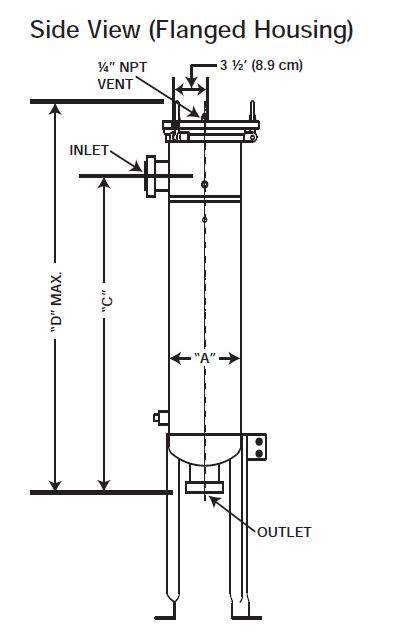 Type
Housings, Vessels, or Assemblies
Ordering Information
P■ MAR●- CS-◆▼-▮150 (e.g. P1MAR1–CS–2–150)
 
Code
■
No. of Marksman
Element
1
1
 
 
Code
●
Size
(nominal)
1
Size 1
2
Size 2
 
 
Code
◆
Inlet/Outlet
Connection
Sizes
2
2"
3
3"
 
 
Code
▮
Code
Construction
Blank
Non Code
Construction
 
 
Code
▼
Connection
Styles
Blank
NPT
F
Flange