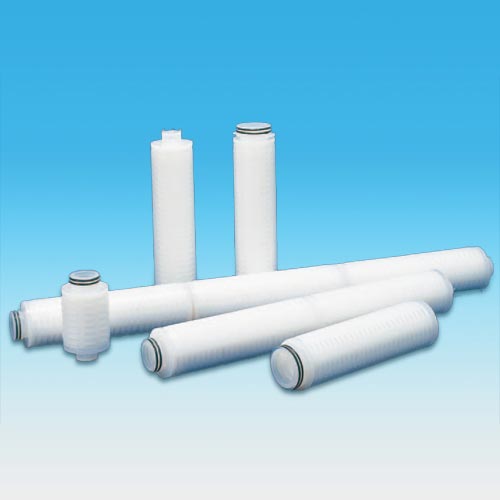 Need Help?

More Information

Description
The Pall Fluoryte High Flow Filter is an all fluoro-polymer
1
cartridge. The filter cartridge uses the latest generation of high permeability proprietary PTFE membranes. The filter media encapsulation design was developed using Pall's unique computer aided design modeling system.
This advanced fluid dynamics design provides enhanced lateral flow across, through and out of the membrane. The unrestricted fluid passage allows the high permeability property of the membrane to be fully utilized.
The result is improved flow rates and extended service life over conventional filter media corrugation and support methods, including those that use more area or variable pleat size combinations.

Features and Benefits
Excellent flow performance
Proprietary PTFE nonwoven flow promotion layers
Excellent chemical and temperature resistance
High purity PFA hardware
All fluoro-polymer construction
100% integrity tested
Prewet and acid washed options
1Exclusive of O-ring seals.


Products in this datasheet may be covered by one or more patents, including EP 804,366; US 5,928,516; US 6,174,439; US 6,338,798; US 6,423,226.