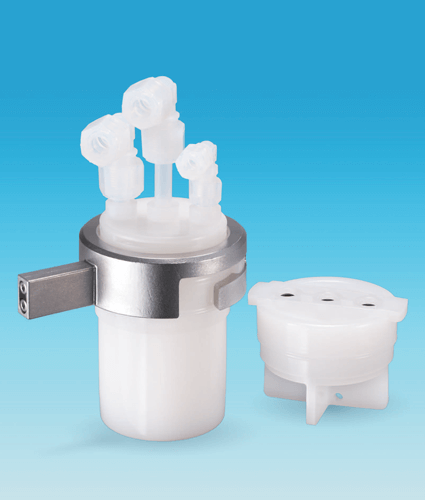 Need Help?

More Information

Description
The PhotoKleen EZD filter is a compact filter capsule assembly, consisting of a polypropylene head manifold interface and a stainless steel ring nut. This configuration allows for safe and quick, single step filter capsule change-out.

Two polypropylene filter media types, HDC® II and Profile® Star filters are available to optimize your filtration selection.

Profile Star filter's pleated depth medium is especially suited for the removal of agglomerated particles and gels. Its unique deep, wide pleated construction allows for long service life in liquids with high-viscosity. In addition its high voids volume enables efficient filtration in liquids with high levels of suspended solids. The HDC II capsule contains a high area, pleated polypropylene membrane for longer service life and lower pressure drops in some resists.
Available in two types of polypropylene filter media
Enhanced yield
Rapid, one-step disconnect filter replacement
Ease of use minimizes down-time
O-ring located on capsule provides for new sealing surface each time capsule is changed
Capsule design minimizes operator exposure to solvents
Compact design
Small footprint permits installation in narrow confines