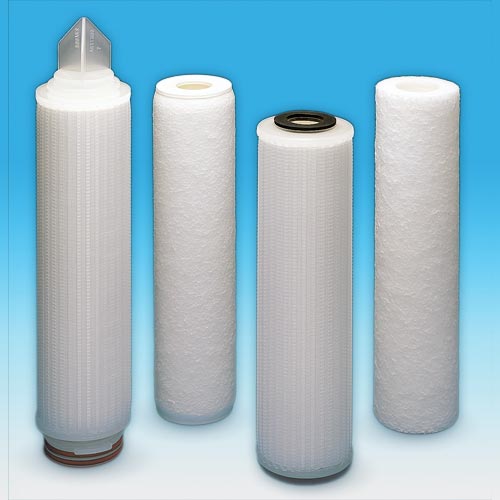 Need Help?

More Information

Description
Absolute-Rated Depth Filters for Prefiltration
and Final Filtration of Ink Jet Inks.
The Profile
®
II ink jet filter has been customized for use in ink jet ink formulation, where absolute-rated filtration is a requirement. Proven tapered-pore technology for built-in prefiltration and a sanitary dual O-ring seal assure filter integrity and ease-of-use with a wide range of ink jet formulations.
Features
Absolute-rated depth filters with allpolypropylene construction and ethylene propylene O-rings.
Single-open-ended construction with dual O-ring seal.
Available with removal ratings from 0.3 μm to 10 μm.
Continuously profiled pore structure for built-in prefiltration and long life.
Features
Advantages
Benefits
Absolute-rated filter media
Consistent, repeatable filtration
Consistent ink quality from batch to batch
Single-open-ended construction with dual O-ring seal
Extra assurance of a secure filter seal and easy plug-in filter installation
Assurance of absolute-rated filtration and faster filter changes
Sharp cutoff for particle size
Good transmittance characteristics
Effective removal of oversized contaminants without stripping colorant
All-polypropylene construction
Excellent compatibility with most ink systems
Can be applied over a wide range of inks
Graded pore density
Built-in prefiltration
Longer service life and low filtration cost per gallon/liter
Free of surfactants, binders, and mold release agents
Low extractables in most ink systems
Filter will not affect critical ink properties
Fixed pore structure
Solids will not unload during variations in flow or pressure
Permanently traps contaminants