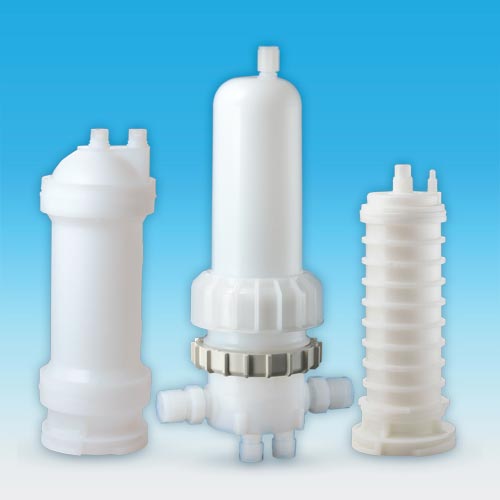 Need Help?

More Information

Description
The FlexBowl single-cartridge filter pressure vessel system has been specifically designed for the challenging ultrapure chemical applications used in semiconductor manufacture. It meets Pall's same high standards for cleanliness, purity, compatibility, and mechanical strength as its Megaplast™ housings and Kleen-Change® assemblies. The system's extremely flexible design allows for easier and safer filter handling, and reduces cost of ownership.
The key to the flexibility of the FlexBowl system design is a universal manifold, which can accommodate a fully disposable capsule assembly or a reusable housing. Either of these connects easily to the manifold with a quarter turn of the locking ring.
Pall offers the FlexBowl pressure vessel system with many housing and capsule assembly options to maximize flexibility. Housings are available in 4 in (102 mm), 10 in (254 mm), and 20 in (508 mm) sizes. The 10 in (254 mm) housing is designed to fit standard 10 in (254 mm) filter cartridges with a diameter of up to 3.25 in (82.5 mm) and a nominal length of 10 in (254 mm). Standard semiconductor industry inlet and outlet connection fittings for this system are also offered in a variety of different sizes and styles.
Watch a video to learn more